Humans and animals working together to fight climate change
Humans and animals are working together for a better and cleaner environment.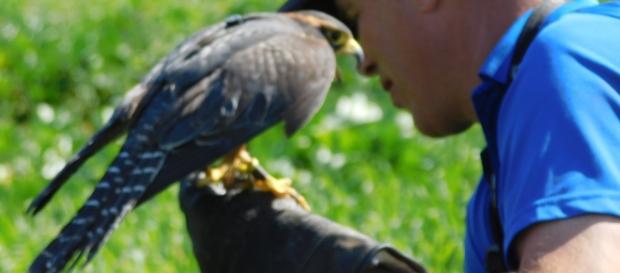 Climate change is in full effect and we really need to start taking responsibility. Earth is our home and we need to remember that we're not living on it alone. We share our great Earth with all types of animals who deserve to call it their home as much as we do. Not to sound like a utopian novel, but if we can co-exist, then maybe we can work together and figure out a way to help each other clean and keep our Earth thriving.
With temperatures rising due to climate change, and natural disasters occurring around the world, we're seeing a lot of unwanted pests and insects who are relocating closer to populated areas. The consequences are evident with diseases and epidemics spreading, and as Brian Kahn stated on Climate Center, the change in climate throughout the world can and will lead to future viruses caused by insects.
A good example is the Zika virus, it's spreading quickly and challenging scientists and doctors in finding a cure for this disease that's caused by a single mosquito bite.
Adam's Falconry Service
This is where Adam Chavez is doing his part with his #Falconry service. As owner of Adam's Falconry Service, Adam and his team of professional trainers are providing an extraordinary service by working with Falcons and Hawks. Together, they're ridding landfills from unwanted rodents, minimizing the threat of diseased seagulls that leave bacteria in the water at beaches, and helping those who have problems with other birds and/or smaller animals that are a nuisance and destroy properties like golf courses and schools.
By doing this, Adam and his Falcons and Hawks are working together to help maintain a clean #Environment.
These magnificent birds help push and rid populated areas of rodents and smaller animals that carry infectious diseases that can easily spread to humans. Adam's Falconry Service proves that it is possible to work together with animals, and by doing so, we help better our lands and waterways. It's a step towards controlling newly diseases that are being discovered. 
How it affects the birds
The birds used by Adam's Falconry Service are all vaccinated to protect them from the dangers of diseases. They can stand the cold weather, but the high heat temperatures due to climate change is greatly affecting them. As Adam Chavez stated, about 75% of birds are not making it due to the heat. Where a bird usually should nest 2-3 babies, they're now nesting 1-2 babies. 
Adam's Falconry Service has been bringing awareness by having school visits and teaching children about their program with hands-on experiences with the falcons. They are open to the public, but it's advised that you book your session by emailing Adam, as space is limited. This is an unforgettable experience for the entire family (age limit is 5+).
Adam's Falconry also helps injured birds through their Peregrine Rehabilitation program that sets them free once they're ready to go back into the wild. #ClimateChange