Harley Quinn is this year's Halloween outfit of choice
This year's Halloween sees the rise of female heroes and anti-heroes for costumes.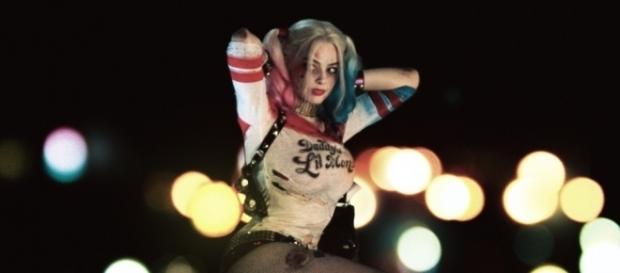 It seems the fall of vampires and werewolves is here with the final season of "The Vampire Diaries" airing it's first episode this past Friday. Instead, we see networks like the CW replacing their fantasy shows with DC heroes ("The Flash," "The Arrow," "Supergirl"), and maybe they are on to something. With Hollywood's recent binge of superhero movies, we are seeing a revival in comic books and their lesser known characters (i.e. the Falcon and Black Widow). Still, it's rare to see a non-male, non-white lead in these roles. So why isn't Hollywood and Marvel banking on these market shortages like DC?
A new type of hero
A Black Widow movie has been anticipated for a while now, but besides a few hints from Marvel, nothing concrete has been released about whether they will go through with the franchise.
And while Marvel did partner with Netflix for "Jessica Jones," it doesn't balance out the heavy amount of male-lead projects Marvel is releasing. In fact, in 2012, Marvel had 0 comics with female-leads compared to 16 female-leads in 2015.
Off of "Jessica Jones," Marvel was able to partner with Netflix to release "Luke Cage" -- the first superhero show to provide a non-white male lead, and it couldn't be better timed with the shootings and police brutality cases flooding the news. Yet, while Marvel dominates superhero cinema and DC superhero TV series, Marvel seems to continually lag behind its revival.
Marvel vs. DC
Marvel continue to stall producing female-driven movies, with their first female driven movie being "Captain Marvel" in 2019, and DC is happy to step up. "Wonder Woman" is planned to release in 2017 -- a trailer was released at Comic-Con -- with Gal Gadot in the lead role.
Though this has been slow to come, DC has worked to bring their more diverse comics to the screen (whether that be the big screen or TV) with "Supergirl" providing a female-lead on the CW's list of superhero shows, they still lack a non-white lead.
Still, while Harley Quinn may be an antihero in "Suicide Squad," her character's popularity this Halloween proves that men aren't the only ones driving the superhero/comic book market anymore. Will Marvel and Hollywood step up? Could we see staples like Batman and Superman retired for Black Widow and Falcon?