Happy B-day Gwen! Gwen Stefani turns 47
The artist and former 'The Voice' judge celebrates her birthday today, looking as young as ever!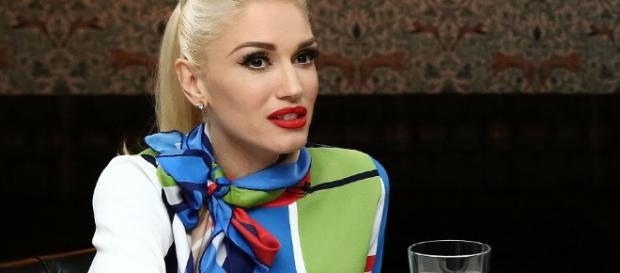 There are plenty of celebs in #Hollywood and the #Music business who age gracefully, but then there are others who just literally don't appear to age at all. Gwen Stefani is one of those people blessed with amazing genes and/or amazing skin care and/or superpowers. In honor of her 47th birthday (Monday, October 3), we've got some photos that will have you asking, "What is Gwen Stefani's secret to looking ageless?"
Evidence that Gwen Stefani has stopped aging
So for reference, let's take a picture of Gwen from the mid-90s, when she and her band No Doubt had their big break with their single "I'm Just a Girl." Our girl Gwen is about 26 in this picture. What sorcery is this? Is there any universe where there are 18 years between photo 1 and photo 2? Are you wondering by now what Gwen's secret to staying young is? Or maybe there are some skeptics out there chalking it all up to good lighting and lots of makeup.
Well, I have some bad news for you.
It isn't makeup. Obviously she's groomed her brows a bit here, but this is approximately 100 times less makeup than we are accustomed to seeing on this glamourous and incredibly talented woman.
Gwen Stefani's secret to looking ageless
The secret has been revealed. Earlier this year, Gwen appeared on a segment of "Carpool Karaoke" and revealed her secret fountain of youth. You probably aren't going to like it. Actually, you're probably going to have very mixed feelings about it. Gwen Stefani's secret to looking like her 26-year-old No Doubt counterpart at age 47, straight from the horse's mouth:
"I'm writing music that's about happiness and truth!" And by happiness and truth, she means her new-found love with country singer Blake Shelton, who judged alongside her on "The Voice."
That's adorable right? But also infuriating, because I think we were all hoping she was going to say yoga or green smoothies or inversion therapy – something we could attempt to recreate in our own humble lives. If you want to harness some of Gwen Stefani's secret fountain of youth, you're going to have to get a bit more personal than that.