Gael Monfils overlooked as an ATP Comeback Player of the Year nomination
The Comeback Player of the Year Award should go to Juan Martin del Potro, but Gael Monfils was missed as a deserving nomination.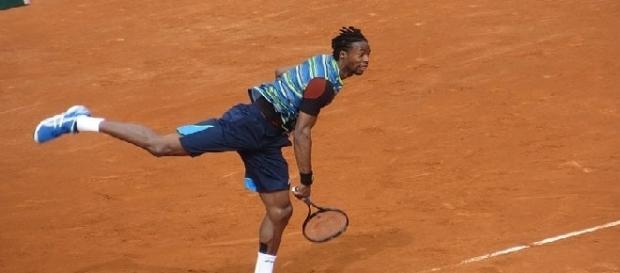 The year-end awards for the #ATP are just around the corner. Individuals will be recognized for outstanding performances, sportsmanship, coming back from hardship, and bursting onto the scene as a relative unknown. One award that the ATP will hand out will be the Comeback Player of the Year Award, one with a somewhat ambiguous criteria that may have cost Gael Monfils a nomination.
The criteria requires "serious injury"
The Comeback Player of the Year Award recognizes the "player who has overcome serious injury in re-establishing himself as one of the top players on the ATP World Tour" (ATP article, October 17th).  This year's nominations are Juan Martin del Potro, Julien Benneteau, Ivo Karlovic, and Florian Mayer.
Del Potro, in my opinion, is a virtual lock for this award. The small knock I had against him in a previous article from October 18th was that he hadn't won a title in 2016. However, the Argentine shut my big mouth on Sunday with a title in Stockholm and he's up a strong 21 positions in Monday's rankings. His injuries has been serious as evidenced by all the missing time over the years.
But Gael Monfils is a player that definitely should have gotten the nod as a nomination. In fact, if he was among the nominees then I think he would give del Potro a run for his money. The French player is currently ranked 8th in the world with credentials on the season that include the following:
A semifinal appearance at the US Open
A quarterfinal appearance at the Australian Open
A runnerup finish at Monte Carlo
A semifinal finish in Canada
A runnerup finish in Rotterdam
A title in Washington
His 2015 season wasn't so great.
He concluded the year as the World No. 24 and had a leg injury. But I don't really like how the ATP uses overcoming "serious injury" as the criteria for making a comeback, because it creates elasticity. Monfils has come back from injuries in 2016 and he has had a successful season in regaining a top-ten ranking. Whether his injury is "serious" involves debating semantics and that's annoying.
Karlovic nominated but not Monfils?
As a comparison, let's take Ivo Karlovic's inclusion as a nominee. The Croatian started the 2016 season injured and it showed in his results. He retired from matches at Melbourne Park and Acapulco before missing all of March.
In 2015 he was active every single month of the season. Basically they included Karlovic as a nominee who is back from "serious injury" despite only missing one and a half months of playing time this season.
Monfils had a bad year in 2015 and he had injury problems. In the last two years, he has been ranked as low as 25th while Karlovic has dipped to 38th.
However, Monfils has been as high as 7th and that is an incredibly difficult ranking to obtain. I don't think Monfils is more of a comeback player than del Potro, but the Frenchman is a player whose career seemed to be fading at many points.
I think the Frenchman has been overlooked as a nomination as he's clearly a stronger candidate than the other nominees besides the Argentine. When I think of the Comeback Player of the Year, I think of only Delpo and Le Monf. Given that only the former was nominated, that makes him a near certainty for the award. #GaelMonfils #JuanMartindelPotro