Donald Trump, the second presidential debate, and the art of battlefield preperation
Juanita Broaddrick, Paula Jones, Kathleen Willey, and Kathy Shelton save the GOP candidate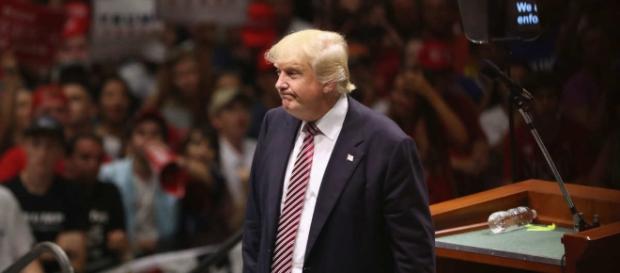 One of the keys to Donald Trump's victory over Hillary Clinton at the second presidential debate was his employment of a unique form of battlefield preparation. Before the debate, he conducted a press conference in which four women who had been victimized by Bill and Hillary Clinton briefly told their stories. Then Trump seated the four women in the debate audience in full view of Clinton just a few rows away from Bill Clinton, who likely spent the 90 minutes in fear of his life.
The women were:
Juanita Broaddrick, who claimed that Bill Clinton forcibly raped her almost 40 years ago.
Paula Jones, who Clinton undoubtedly exposed himself to in a hotel room and was later forced to pay an $850,000 settlement as a result.
Kathleen Willey, who claimed that Bill Clinton grabbed, groped, and forcibly kissed in the Oval Office.
The three women argued that Hillary Clinton led a campaign of fear and intimidation against them to silence them,
The fourth woman was Kathy Shelton, who was forcibly raped, beaten, put into a coma, rendered unable to have children, and traumatized just over 40 years ago when she was 12 years old. Hillary Clinton was the court-appointed lawyer who got her rapist off for time served, using in part the "nut and slut" defense by claiming Shelton fantasized and sought out older men. The sleazy practice is now prohibited by rape shield laws.
Trump strategically placed the four women in view of Hillary Clinton as a psychological tactic to rattle her and strike fear in her heart. The tactic evidently succeeded as the Democratic nominee seemed to have been shaken and off her game, smiling uncontrollably as Trump hit home his attacks.
Trump also succeeded in distracting attention from his vulgarity in the now infamous sex talk tape. Before the debate, the tape threatened to sink his campaign. Trump has now added other subjects for the media to talk about, including Bill Clinton's alleged sex crimes and Hillary Clinton's evident hostility toward rape victims when they prove inconvenient to her.
Does this mean that Trump is going to win? The odds are said to be against it. But he has made the case why Hillary Clinton should not win either.  
#
2016 Presidential Debates