Donald Trump's upcoming fraud trial gets left out of "grievanceburg address"
Donald Trump's first one hundred days in office would include things no other president has had to do before.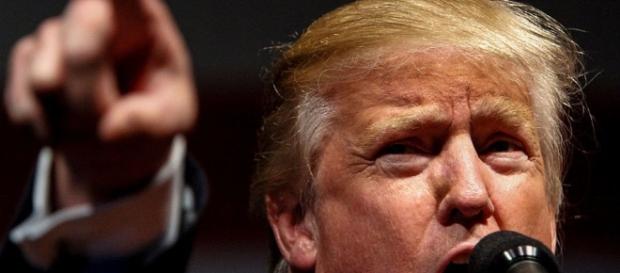 This Saturday marked the first of what is being billed as the Donald Trump's policy-driven first 100-day agenda and closing argument. Ironically, the New York deal maker chose Gettysburg, PA to kick off what looked more like a "grievanceburg address" tour. Before delving into policy, and as usual, Trump went on a personal revenge rant. The polls are rigged. Okay, so if he wins will it be because the polls were rigged? He said he is going to sue the liars (women) who accused him of doing the very things he said he did. So, either unwilling female recipients do exist or he lied about committing such acts. And don't forget the wretched, wretched media.
Bad, bad people. Well, they are bad now but they were perfect tools during the primaries.
As for policy, it was interesting how Trump changed from making Mexico pay for a wall to the United States paying for it and Mexico reimbursing us. He must have negotiated a great, great deal. Trump rattled through his speech with plans, promises and ideas on how he will make America great again during his first 100 days. You really have to marvel at his stamina and strength. To maintain the ability to govern a country, attend to world affairs, plus stand up to charges levied against you for rape and fraud will be nothing short of remarkable.
Trump University fraud trial
The Trump University trial is scheduled to take place on November 28th. A class action suit filed by several plaintiffs stems from allegations of being defrauded up to $35,000 for services not rendered by the school.
Trump University was never accredited. Trump's attorneys are asking the judge to keep anything pertaining to the campaign, including statements, controversy and tweets out of the trial. Of course, one would have to be living on another planet to not know about this Reality-TV style campaign.
Child rape charges
 A woman calling herself "Jane Doe" will have her day in court on December 16th. The woman filed a lawsuit claiming Trump raped her in the 1990's when she was 13-years-old. Any normal person running for CEO of the world would crack beneath all this pressure. Not Teflon Donald Trump. At least not yet.