Donald Trump might want to remember when he called Bill Clinton's women ugly losers
Trump's ultimate downfall may be his inability to remember the importance of self-reflection.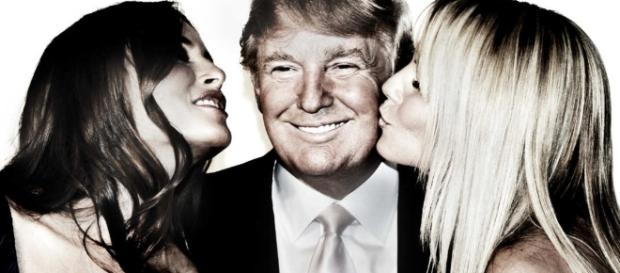 #Donald Trump seems determined to bring up former President Bill Clinton's sordid past. There is one slightly glaring problem. In 1998, Trump has referred to Bill Clinton as a victim and called the women involved in Clinton's liaisons as unattractive and ugly losers. Fast forward to the year 2016 where Trump is vying for the White House in a fight against Bill Clinton's spouse, Hillary. Now the Clintons are seen as "abusers of women," according to Trump.
During a 1998 appearance on Fox #News, Trump was asked by Neil Cavuto about then-President Clinton's sexual harassment cases and rumored extramarital affairs. The brash nominee replied that Linda Tripp was probably one of the most unattractive human beings he's ever seen.
Lucianne Goldberg was a terrible person, Paula Jones, Lewinsky, the whole cast of characters were a terrible group of people. Trump went on to reiterate that he was not just talking about the physical realm, but was speaking physically as well noting that if the accusers were supermodels they would be more pleasant to watch. The GOP nominee also said he did not necessarily agree with the women. Clinton was a victim himself but he put himself in that position.
The ghosts of the past have come to haunt
In a 1999 New York Post article, Trump told Chris Matthews that because of his own history with women he could never run for President. Trump posed the question as to how controversial he would be but folks might like his women better. Now he says people who know him knows this is not who he is.
Therefore, don't believe your lying eyes or ears.
The state of the union
Since his bid for presidency, Donald Trump has vowed to be a unifier. So far, all the country and the world has seen is a great divide not only in America but within the Republican party as well. Something is very wrong when there is a growing rally cry for a U.S. Presidential nominee to step down. This is not only embarrassing but it is also most unfortunate because a house divided will never stand. #Election 2016