Donald Trump lock horns with democrat's Hillary Clinton on the 3rd presidential debate
The 3rd presidential debate is crucial moment for the presidential aspirants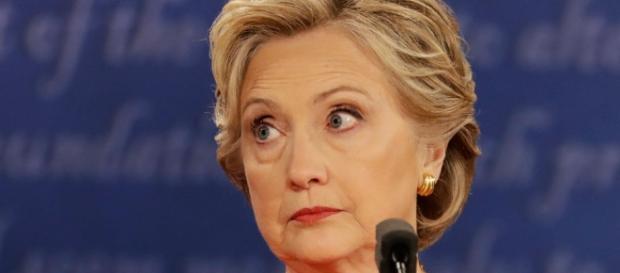 The much coveted and awaited final presidential #Debate kept the world tuned in with the campaign headed for the final stretch of the presidential race. It provided a superb platform for the American people to reexamine the two presidential candidates. Any fairly minded individual would be in agreement that Chris Wallace from the Fox news got the job done as the debate moderator. This, he did by allowing Donald Trump and Hillary Clinton fact out each other and at the same time compelling them to stay on topic. As anticipated, the two candidates aimed to stay afloat by portraying the best in them and unleashing their rival dark sides. This particular debate was deemed a platform for the two candidates to dismiss claims made against them and at the same time shed some light on certain issues.
On this, a lot was tabled and discussed but there are some topics that took center stage and became the niche that everyone was talking about.
Live reporting on the debate 
To start with, the immigration policy was among the issues that propped up. Clinton was against Trump's idea of getting Mexicans and other foreigners out of the U.S and securing the borders. She viewed this as racial discrimination and said that she would not be a part of breaking families. Donald trump was brave to admit that Clinton was more experienced but made sure to note that her experience was bad due to some of the alleged issues she took part in while in office. However, this did not go unanswered as Clinton brought on board Trump's bad past events including his history of racial discrimination against the African Americans.
Sexual assault and gender discrimination came out as one of the hot topics that discredited Donald trump. Clinton claimed that Donald Trump had no regards for women and also claimed that he thinks belittling women makes him bigger. He however denounced this and claimed that all this was Clinton's efforts to undermine his candidature. Trump turned tables on Clinton on abortion matters viewing it as murderous and unacceptable while on the other hand Clinton claimed that she only aimed at supporting women in making their own decisions pertaining their health and sexuality.  Clinton's Feud over foundation was also brought to attention when Trump claimed that it was a corrupt scheme aimed at providing favors to foundation donors, a fact that Clinton denounced. Battle against Islamic states was not left untouched, Trump referred to Clinton as a president that Russia and other states would not respect for and who they would not like. He also dismissed allegations that he was involved with Russia and went ahead to say that it would also not be too bad had the US been in a cordial relationship with Russia.  The topic on acceptance of election results carried the day after Donald Trump said that he would take a wait and see approach on the issue.
This, Hillary Clinton viewed to be very horrifying since its not the way the US democracy works.
Comments and reactions from experts after the debate
On the debate as a whole, Clinton seemed to have an upper hand in terms of composure and self control. Trump however, lacked self control and allowed Clinton to sweep the debate. At some point Trump lost it and would be heard whispering on the microphone showing agitation and lack of discipline. Clinton also displayed accuracy to details in comparison to Trump who made claims that were poorly sourced and showed a thin grasp on issues. In my conclusion, the last debate just like the past two, seemed to be in favor of Hillary Clinton. This is a fact supported even in their closure statements. Clinton makes a classic parting shot where she invites all the republicans, democrats, supporters and non supporters to unite in building the nation. This is in contrary to Trump's last statement where he end by criticizing Clinton by referring to her as an extension of President Obama. #2016 Presidential Debates