Don't jump to conclusions about FBI's latest Hillary email probe; we know nothing yet
A second look at emails does not imply that problems exist; Anthony Weiner is the real problem.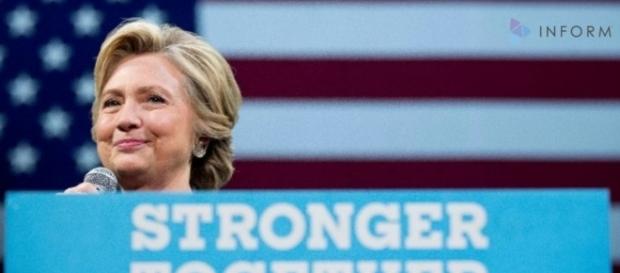 The #FBI announced on Friday that it is once again looking into #Hillary Clinton's emails. Previously, FBI Director James Comey had cleared Clinton of any wrongdoing pertaining to emails that were sent and received on her private email server while she served as Secretary of State. The latest FBI probe was prompted by an investigation into Former Congressman #Anthony Weiner's inappropriate emails and texts to women with graphic, explicit, lewd pictures of himself. Weiner's estranged wife, Huma Abedin, is a top level Clinton aide. Abedin's laptop, which also was used by Weiner for his explicit emails,  allegedly was linked to Clinton's email server, according to FBI sources.
No known problems with Clinton emails
While probing Weiner's emails, the FBI uncovered emails between Abedin and Clinton and now has decided to take another look into Clinton's emails. However, the content of the emails has not been revealed, and, at this point in time, there is no evidence that there is a problem concerning the emails. And there most certainly is no evidence that any classified information was transmitted in the  emails between Abedin and Clinton. As this observer sees it, just because the emails are being looked at once again does not in any way, shape or form suggest or imply that there is anything problematic in any of the emails.
Weiner is the real problem
As this observer sees it, the real problem with this whole matter is Anthony Weiner and his lewd emails and texts, one of which allegedly was sent to a girl who had told Weiner that she was 15 years old.
Weiner also sent a text to a young woman with graphic pictures of himself with his infant son in the background. Although there was a laptop computer linked to Clinton's private email server that was shared by Abedin and Weiner, one must remember that the initial focus of this probe was Weiner and his activities, not Abedin or Clinton.
What do we know at this point?
Let's take a look at what we know at this point: We know that Anthony Weiner was the focus of an investigation for sending graphic, lewd, and inappropriate pictures of himself to young women via email. We know that Abedin and Weiner shared the same computer. We know that Abedin was a high level aide to Clinton. We know that Abedin's computer was linked to Clinton's private email server. We know that the FBI is taking a look to see if there was any classified information leaked in the emails between Abedin and Clinton. We do not know if there is any kind of a problem whatsoever in the emails between Abedin and Clinton. That, in summary, is all that we know.
As Sergeant Schultz used to say on "Hogan's Heroes," "I know nothing!" That is exactly where we are at with this entire Clinton email scenario: We know nothing, and we should not jump to conclusions or pre-judge the outcome of the probe. And, as this observer sees it, this matter should have no bearing whatsoever in the outcome of the election on November 8, 2016 between Clinton and Donald Trump, who also has been accused of lewd behavior towards women, groping women and making sexist remarks about women.
Trump asks for election cancellation
Meanwhile, Trump, on Thursday, called for the cancellation of the election in November in a speech to supporters in Ohio. Trump's erroneous and ill-begotten rationale for this request for cancellation was what he described as Clinton's "bad policies." Trump even had the nerve to request that the race be called in his favor by default after the election is canceled. No such luck Donald. The country is not going circumvent the Constitution and dispose of its critical acclaim as the longest existing single democracy in history. No, not even for "The Donald" or his misguided followers.