Divide and rule: corporate sponsorship in Indian Country
Indigenous activists question morality of corporate sponsorship of AISES conference, Sioux Empire powwow, and other events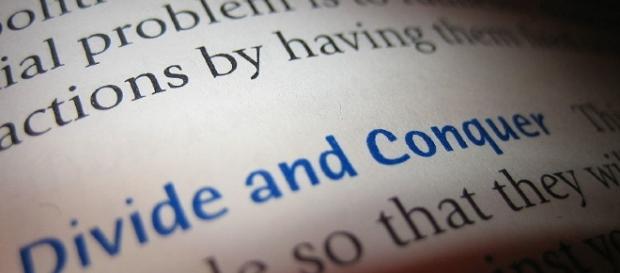 "Last Real Indians" reports that indigenous activists are questioning the morality of corporate sponsorship in Indian Country. A recent example is the Sioux Empire powwow (many object to the term empire as non-traditional) funded by Missouri River, LLC. An oil and gas development company in North Dakota's Bakken oil fields. It also owns interest in the Dakota Access and Sacagawea pipeline. As shocking and offensive as naming an oil pipeline through indigenous lands after an indigenous female hero is; corporate sponsorship of indigenous peoples is a divide and rule tactic and is much worse. A more recent example is the American Indian Science and Engineering Society (AISES) conference sponsored by the US Army Corps of Engineers, a major player in the Dakota Access controversy.
Another sponsor, Resolution Copper Mining, which is owned by Rio Tinto, is trying to steal the Apache sacred lands of Oak Flat to open for copper mining. Finally, the sponsor BNSF Railway plans to build trains to carry oil on west coast. BNSF is opposed by Pacific Northwest indigenous nations. A representative for AISES responded to criticism by citing the diverse economic backgrounds of its conference participants. Most are in Science, Technology, Engineering, and Math (STEM) fields. Many work in the energy sector. AISES representatives also stated AISES support for the water protectors in their stand against Dakota Access. Many indigenous activists assert the need for economic self-determination. But how?
Corporate responses to economic self-determination
In an interview with "Democracy Now" indigenous activist Winona LaDuke (Ojibwe) reminded listeners that colonialism has forced indigenous economies to become largely fossil fuel based.
LaDuke has consistently asserted a "just transition strategy" to transform indigenous economies to solar and wind. The difficulty in economic independence lies in its risks. In 1953 the British convinced the US to stage a political coup in Iran against democratically elected Prime Minister Mohammed Mousadegh. The US installed the brutal regime of the Shah of Iran, why? Mousadegh wanted to nationalize Iran's oil industry. On September 11th, 1973 the US staged a political coup against democratically elected Chilean President Salvador Allende. The US installed the brutal regime of General Augusto Pinochet. Why? Allende tried to nationalize Chile's copper industry. Jamaican Prime Minister Michael Manley faced a similar threat when he expressed the desire to nationalize Jamaica's bauxite (aluminum) industry. US state sponsored violence against Third World states attempting to gain economic independence is instructive for indigenous Fourth World nations struggling to do the same.
Should indigenous peoples accept corporate money?
Vermont Senator Bernie Sanders made corporate sponsorship of politicians a major campaign issue in the Democratic Primary.
Sanders asserted that Wall Street donates to politician's campaigns because of the ulterior motive of wanting favorable corporate legislation in return. AISES is a 501c3 nonprofit organization. Legally speaking anyone who makes a gift to a nonprofit is making a no strings attached gift. The only benefit corporate donors should expect is a tax write off. Theoretically, AISES should be able to do whatever it wishes with corporate donations. Even if what it chooses to do is contrary to the interests of its corporate donors. However, if it does so, it is unlikely to expect donations from the same sources in the future. In addition, could it expect a corporate backlash? It's plausible but, probably nothing as violent as a Third World coup d'etat. In reality, corporate donors have already succeeded in their divide and rule tactic by offering the money and creating the controversy to begin with. A step toward economic self-determination is demanding the US implement, and abide by, the United Nations Declaration on the Rights of Indigenous Peoples. Let us show that we cannot be bought. #Climate Change #Bernie Sanders #Environment