CNN put Hillary marginally ahead in the presidential debate but Donald may still win
Hillary and Donald sparred in a debate but the overwhelming victory of Hillary did not materialize and Donald may yet defeat Hillary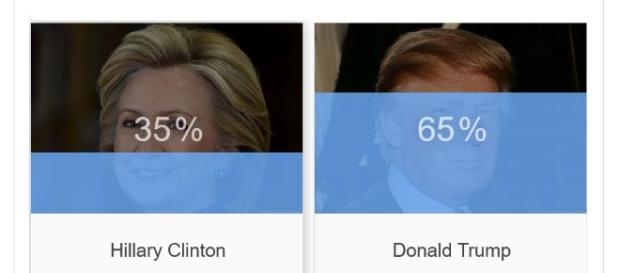 The second presidential debate is over and the analysists are out with facts and figures. Those who watched the debate have stated that Donald put in a creditable performance and saved his campaign. Many expected that Donald would sink in the second debate and to put on more pressure many top Republicans disassociated themselves from Donald's campaign. His running mate expressed his displeasure and Mitt Romney was verbose in criticizing Donald on his comments in 2005 against women.
The debate
It was assumed that Donald would be washed out and people like Robert de Niro and Condolence Rice lend their own color to the campaign against Donald.
CNN gave a marginally better rating in the debate to Clinton but many others felt Donald did well. The incident of the published tape of 2005 and Donald's comments against women was expected to take the wind out of Donald's debate. But Donald turned in a great performance as he brought up the case of three women  who had been sexually abused by the Clintons as a counter thrust. He made a telling comment that the three women were in the audience. He also mentioned his comments about women were a locker room casual comment. This did help Donald and Hillary could not seize the initiative.
Hillary's failure
Hillary was uncomfortable over the question of the email scandal, Obama Care and immigration of Syrians to the US. She just went on in the debate with a condescending smile, but she  could not outbox Donald, who fought very well, considering he was the underdog in the debate.
The overwhelming victory did not materialize.
Donald on road
One thing is clear, all the stop-Trump rhetoric is very much in the race but he is a formidable candidate. He has a committed support from a particular class of Americans and they will vote for him. Today's debate would also benefit him as he more than held his ground against Hillary. To the chagrin of the anti-Trump brigade that has been doing the shouting for over six months, the fact that Donald as per reports of 90 percent of the analysists put in a fighting performance won't be happy news. To my mind, Donald is on steam to enter the white house and if he can put in a good performance in the last debate, he will very possibly win #Donald Trump #Hillary Clinton