Back when beauty was an artist's goal
Art historian Bedor Grosvenor stumbles on a painting with telltale signs the artist was a Renaissance Old Master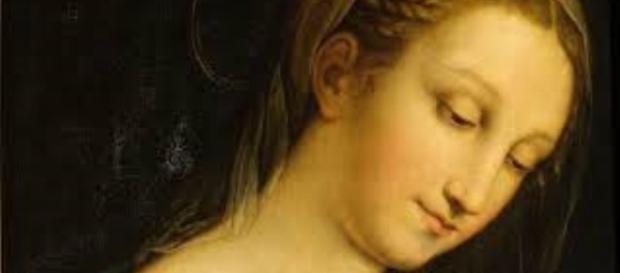 Diamond in the rough
Now and again, you read about some painting worth millions unearthed from the dustbin of history. This time it's the work of Renaissance great Raphael (Raffaello Sanzio), yellowed with age and varnish, discovered atop a doorway at a home in Scotland.
Credit for spotting the painting, "The Virgin" valued at $26 million, goes to British art historian Bedor Grosvenor who happened on it while walking through the historic home of the earls and marquesses of Aberdeen. He was mining the house for treasures for the BBC series Fake or Fortune and told the press he wouldn't have noticed the Raphael if he hadn't brought along magnifiers and extra lighting.
The real deal
Records show that the painting was originally purchased as a Raphael but  was later downgraded to an "after Raphael," which suggested to Grosvenor that there was an original of the image somewhere. But on closer inspection, he saw it was "too good" to be a copy" and asked the National Trust for Scotland, custodian of the house and its contents since 1976, to allow the work to be cleaned. The unvarnished version proved to Grosvenor that it was a work of "extreme beauty" - the kind that can have you marveling at it and asking, "How did he do that?" The painting is certainly in sync with the Renaissance tenets of harmony, naturalism and expression and also fits right in with Raphael's other versions of Madonna, like "The Madonna of the Chair," which he rendered on a round picture plane to emphasize the soft air of repose.
Sketches tell the story
Grosvenor also found an under-drawing in "The Virgin," which he saw as  "creative intervention." To this column the under-drawing is further evidence that "The Virgin" was indeed a painting by Raphael. It was his habit to make several preliminary sketches of figures in different poses. The pose he chose for "The Madonna of the Chair," for example, ensured that the curves of the mother's embrace and the bend of Saint John toward the Christ child rounded off the round shape of the canvas - all to enhance the air of serenity – the same air in the Madonna in "The Virgin."  
Self-doubt of a master
Raphael's extra effort of making preliminary drawings reflects his usual zeal to get thing just right. One look at "The Virgin," a consummate image of stillness and calm, suggests that he succeeded. This artist was even known to torment himself with worry, especially in conveying the idea of beauty. For a commission at the Vatican, he wrote to his friend, Count Baldassare Castiglione that even though he made drawing after drawing based on the Count's suggestions, he fretted that the results of his effort weren't good enough. While admitting that all who saw his drawings were satisfied, he said he didn't satisfy himself. And he confessed that no matter how he  strived to attain artistic excellence, he doubted he had what it took to get there. Imagine that. #Buzz #Art