2016 NL Rookie of the Year ballot
The story of the early season gives way to a better long-term shortstop.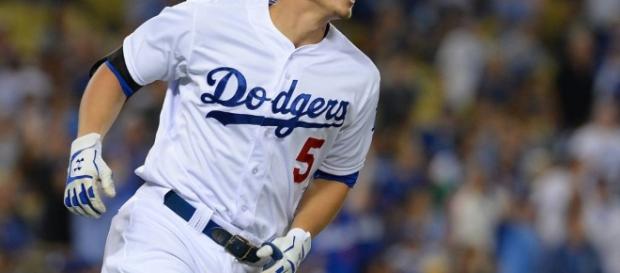 One #Rookie seemed destined to be his team's best player just a month into 2016, and another ended his season as his team's best player. Here's my ballot for 2016 NL Rookie of the Year:
5. RP Seung-hwan Oh, St. Louis Cardinals
Seung-hwan Oh isn't the age of your typical rookie -- the South Korean import is 34-years-old. Nevertheless, this is his first year in the major leagues and he usurped incumbent closer Trevor Rosenthal halfway through the season. With a day to go in the season, Oh is 6-3 with 103 strikeouts, 19 saves, and a 1.92 earned run average. He'll be a key reliever for the Cardinals next season.
4. SS Aledmys Diaz, St. Louis Cardinals
Another Cardinal, Diaz made his major league debut and his first All-Star game in the same season.
The shortstop will go on to bat over .300 in his rookie season, but the most memorable moment the 26-year-old had was slugging his first grand slam in his first game after the loss of childhood friend Jose Fernandez.
3. SS Trevor Story, Colorado Rockies
Trevor Story was the story during April, setting a record by homering in his first four major league games. The shortstop went on to tie Jose Abreu's rookie record ten home runs in April and was named the NL Rookie of the Month. A torn ulnar collateral ligament of the thumb ended his season at the beginning of August.
2. SP Steven Matz, New York Mets
Matz debuted in June of 2015, but retained his rookie status for 2016. When most of the starters in front of him were injured, Matz became the second most important pitcher in the Mets' rotation.
His record seems shabby at 9-8, but his 3.40 earned run average better shows the importance he had to the Mets this season. His season ended needing surgery on bone spurs in his left elbow.
1. SS Corey Seager, Los Angeles Dodgers
Seager spent the season tearing up the Dodgers rookie record book, setting a new standard for hits, doubles, and home runs, in addition to breaking Hanley Ramirez's franchise record for home runs by a shortstop in a single season. He made his first All-Star team and led all Dodgers in Wins Above Replacement. #Awards #Baseball