2016 NL Manager of the Year ballot
Worthy candidates abound, but one manager is about to lead his team to the promised land.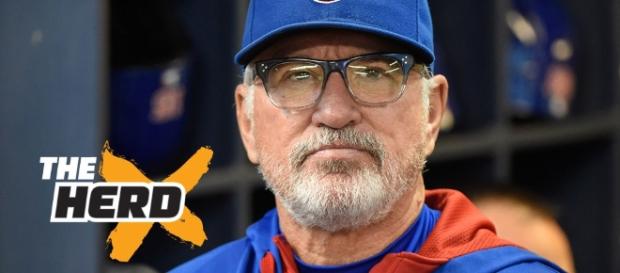 Here is my ballot for 2016 NL #Manager of the Year:
5. Pete Mackanin, Philadelphia Phillies
Sure the Phillies were awful again this year, but that wasn't the fault of Pete Mackanin. If anything, he was the glue that led the Phillies to a surprisingly hot April before they back to their expectations. Some of the young position players and pitchers looked promising under his tutelage, and with the specter of Ryan Howard gone next year, Mackanin should have some room to grow in Year 2.
4. Terry Collins, New York Mets
The Mets had to deal with injuries to nearly every member of their pitching staff and several key position players, yet still managed to fight all the way to a playoff spot.
Terry Collins deserves credit for that. He's made questionable decisions all season, especially with the bullpen, but he gave the Mets the best chance to win every game.
3. Don Mattingly, Miami Marlins
Don Mattingly's first season at the helm of the Marlins was nothing worth noting until the very last week of the season, when the Miami community was forced to deal with the unexpected death of ace pitcher Jose Fernandez. Through the tears, Mattingly said all the right things and managed to keep the Marlins intact and motivated to come to the ballpark each day.
2. Dave Roberts, Los Angeles Dodgers
Poor Terry Collins had to deal with injuries to great players, but David Roberts had to deal with an injury to the best player in #Baseball in his first season! All the Dodgers did in Clayton Kershaw's absence was perform better than they did when he was around, overcoming the Giants to take the NL West.
Roberts might have a future in this job.
1. Joe Maddon, Chicago Cubs
It's easy to say Joe Maddon had it made because the Cubs are the best roster assembled in this century -- and to some extent, that's correct. But it's also over-simplistic. We've seen teams full of All-Stars come apart at the seams before. Maddon's ability to dish out proper respect and rest to all of his players, his handling of Jason Heyward's struggles, and the fun he has with his players all validate his label as the best manager in baseball right now. #MLB