2016 NL Comeback Player of the Year ballot
The passing of a star coming back from a bad injury may decide this race.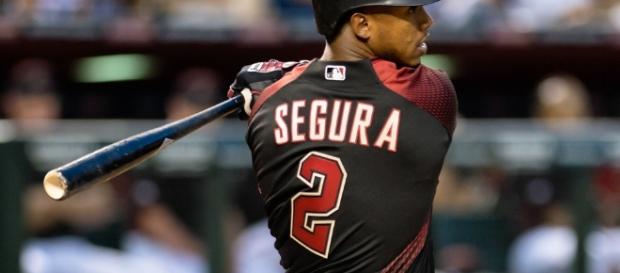 The 2016 NL #Comeback Player of the Year candidates are full of players recovering from injuries, poor seasons, and demotions to the minor leauges. Here is my ballot for 2016 NL Comeback Player of the Year:
5. SP Tanner Roark, Washington Nationals
After a breakout season in 2014, Roark had significant regression in 2015, relegated to the bullpen and a longshot to make the starting rotation this season. When he did make the rotation this season, he won 16 games with a 2.83 earned run average, becoming the second most important starter for the Nationals headed into the postseason.
4. OF Wil Myers, San Diego Padres
Myers was once a third-round draft pick, a top prospect, and the AL Rookie of the Year for the Tampa Bay Rays in 2013.
After being traded to the Padres before 2015, Myers dealt with injuries and finished the season with just eight home runs and a .253 batting average. He recovered this year to with NL Player of the Month in June and qualify for his first All-Star Game in July.
3. SP Rich Hill, Los Angeles Dodgers
Rich Hill's candidacy for this award stems from both 2015 and part of 2016. His career fell so far in 2015 that he was stuck pitching for the Long Island Ducks of the Atlantic League, although he made it back to the majors by the end of the year. He became a top-line starter for the Athletics this season before suffering a thumb blister that kept him out of the rotation even after being traded to the Dodgers. He made six starts for Los Angeles and gave up just seven earned runs, earning a spot in the postseason rotation.
2. SP Jose Fernandez, Miami Marlins
Voting for/against a player for an award posthumously is an awkward decision no writer should have to face -- sadly, it's the reality. The facts are that the season of his life followed the Tommy John surgery that knocked out most of his 2015 season, and he's a legitimate contender for the NL Cy Young Award as well.
1. SS Jean Segura, Arizona Diamondbacks
Segura seemed far from his 2013 All-Star appearance when he was traded from the Milwaukee Brewers to the Diamondbacks in the offseason. Segura showed Milwaukee what they lost, though, batting .319 with 20 home runs and 33 stolen bases, earning 5.7 Wins Above Replacement (WAR) for the D-Backs. #Awards #Baseball