2016 American League Cy Young Award ballot
A closer makes a surprising run at the award, but can't snatch it from a starter.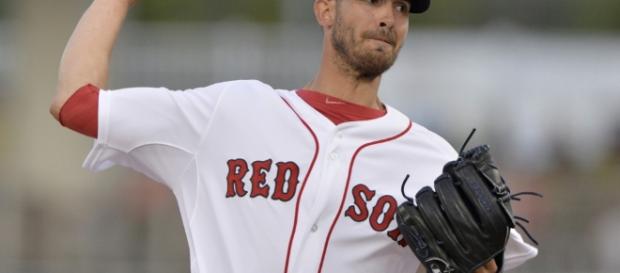 Closers rarely have a real shot at winning the Cy Young Award -- they simply don't pitch nearly enough innings to have the same impact starting #Pitchers have. They do pitch more often, though, and dominance needs to be recognized. Here's my ballot for the 2016 AL Cy Young Award:
5. SP J.A. Happ, Toronto Blue Jays
It seemed as if Happ's career was going off the rails when he was dealt from Seattle to Pittsburgh at the trading deadline in 2015. He pitched well for the Pirates, though, going 7-2 with a 1.85 earned run average. After returning to Toronto this season, he picked up where he left off, going 20-4 with a 3.18 earned run average and becoming just the sixth Toronto pitcher to win 20 games in a single season.
4. SP Corey Kluber, Cleveland Indians
Kluber led the American League in wins on his way to winning the 2014 AL Cy Young Award. Nevertheless, this season was his first as an All-Star, and was only named one because of an injury to Blue Jays pitcher Marco Estrada. The strikeout pitcher does well with a chip on his shoulder -- he went 18-9 with a 3.14 ERA and 227 strikeouts in 2016.
3. RP Zach Britton, Baltimore Orioles
The closer was an All-Star for the second straight season, but this year solidified the possibility of a relief pitcher winning the Cy Young Award. He shut the door on all 47 save opportunities he had, giving up just four earned runs in the process -- his 0.54 ERA is the lowest in #Baseball history by a pitcher who threw at least 50 innings.
2. SP Justin Verlander, Detroit Tigers
In 2011, Verlander did something historic by winning both the Cy Young and MVP #Awards.
By the end of 2015, people were wondering if he still warranted a spot in the Tigers' rotation. Apparently he does -- in this bounce back season, he won 16 games while striking out 254 batters, the fourth time he's led the American League in strikeouts.
1. SP Rick Porcello, Boston Red Sox
Wins are viewed as an antiquated stat in baseball circles because they value batting performance as much as pitching performance. Still, 22 wins is extremely impressive, as is a 3.15 ERA. Porcello is also a contender for AL Comeback Player of the Year.