2016 AL Rookie of the Year ballot
A historic run by a catcher nearly eclipses a season-long ace performance.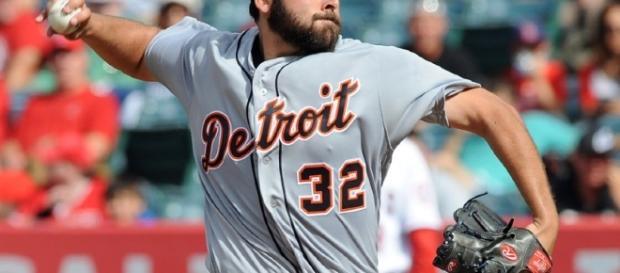 The NL Rookie of the Year competition is clean cut due to the rise of a star shortstop. There are several worthy candidates for the AL #Rookie of the Year award, though. Here's my ballot for 2016 AL Rookie of the Year.
5. OF Hyun-soo Kim, Baltimore Orioles
The Orioles outfielder didn't put up spectacular numbers in his first season stateside, but he did bat .300 despite playing only 94 games this season.
4. OF Nomar Mazara, Texas Rangers
Mazara wasn't believed to be ready for his big league call-up in April, but it was needed after an injury to Shin-Soo Choo. He bashed .333 at the plate in April to win AL Rookie of the Month.
In May, he batted above .300 again and won the AL Rookie of the Month award again. He cooled off by the end of the season, but still managed to hit 20 balls out of the park.
3. OF Tyler Naquin, Cleveland Indians
A quiet leader in the Cleveland clubhouse, Naquin picked up where Mazara left off, wining AL Rookie of the Month honors in June and July. He also hit the first inside-the-park home run for the Indians in a century. The rotation was supposed to carry Cleveland this season, but they might not have made the playoffs without the contributions of the 25-year old Naquin.
2. C Gary Sanchez, New York Yankees
Despite a couple of games here and there, Sanchez never really got his shot with the big league club until August 3 -- just two months ago. Since then, he has been on a tear, hitting everything he touches out of the park.
He was not only named AL Rookie of the Month in August, but AL Player of the Month as well. He didn't slow down in September, becoming the fastest player to 19 home runs (he did it in just 45 games). In July, the Yankees gave up on their season; in August, Sanchez made them reconsider.
1. SP Michael Fulmer, Detroit Tigers
Fulmer was part of the 2015 deal that sent Yoenis Cespedes to the Mets, and it seems both sides are now benefiting from the deal. Fulmer allowed one run or less in eight consecutive starts, including 33 and 1/3 consecutive innings without giving up a run. Despite comments about the Tigers limiting his pitches, he was important enough to keep throwing all the way to the end of their playoff chase, a chase they wouldn't have made without the rookie pitcher. #Awards #Baseball