2016 AL Comeback Player of the Year ballot
Two members of the AL East champion Boston Red Sox are leading the vote.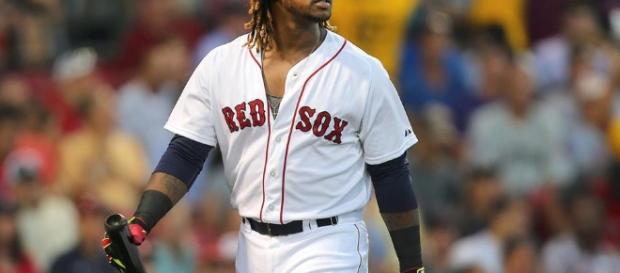 To learn about the candidates for NL #Comeback Player of the Year, click here. The following candidates are on my ballot for 2016 AL Comeback Player of the Year:
5. SP Yu Darvish, Texas Rangers
After becoming an immediate Cy Young candidate coming over from Japan, Darvish faced his first real adversity when Tommy John surgery took him out of the entire 2015 season. He didn't make his debut this season until late May and had a few disabled list stints, but still managed to throw 132 strikeouts while recording seven victories.
4. SP Chris Tillman, Baltimore Orioles
His earned run average in 2015 was a tick away from being 5.00, so the Orioles needed to see significant improvement from Tillman to make the playoffs again.
Mission accomplished. Tillman came back with a vengeance, being the best pitcher in a weak rotation with a 16-6 record, despite a problematic 3.77 ERA. He'll start the Wild Card Game against the Toronto Blue Jays.
3. SP Marcus Stroman, Toronto Blue Jays
Injuries, including an ACL tear, derailed his 2015, or was supposed until he fought back and made it back to the team before the postseason came around. That itself made him a contender for AL Comeback Player of the Year this season. He'll face Tillman in the Wild Card Game against Baltimore.
2. SP Rick Porcello, Boston Red Sox
In his first season pitching under the bright lights of Fenway Park, Porcello struggled to just nine wins and a 4.92 earned run average. 2016 was a different story as he broke out, winning a season-best 22 games and having the best strikeout-to-walk ratio in baseball; he's a favorite to take home an even better prize, the AL Cy Young #Award.
1. 1B Hanley Ramirez, Boston Red Sox
In his first season starting for Boston, he struggled on offense and defense, posting a .249 batting average and rating as the worst left fielder in the league. Boston decided to move him to first base, which re-awakened his bat, especially in a pivotal series a few weeks ago against the New York Yankees, where a walk-off home run buried the AL East rivals.