There is no pure literature, no pure art in world literature
Art for art vs. art for humans; influential poet of Bengali literature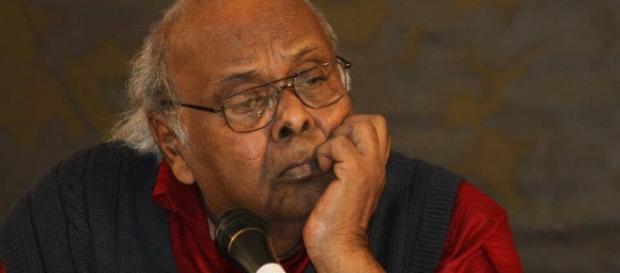 Shahid Quaderi is Bangladeshi-American poet who has inspired thousands of poets in Bengali literature. He is a man who inspires how to think like a poet. I remember one morning when my eyes were gazing on an article published in the weekly "Bengali Magazine" published from New York. Kowshik Ahmed is the editor of the magazine. Shahid Vai (Brother) has said that there is no "pure literature" at a gathering arranged in his home. I whispered to myself "what kind of statement is this?" Of course, there is pure literature. But we are not practicing it. A few days ago, when I was about to hit my breakfast table and my eyes stopped on that article again.
Arts for art's sake
I was lost for a moment. I became confused. But, I had a feeling, and I spoke to myself, "who will write an article for articles' sake"? It does not make sense to write a poem for poems' sake. We write stories with an aim to convey a particular message. I asked myself, "Do we ever write for writing? News for news? Art for Art?" No. We create art for humans.
Art for human's sake
Everything is for humans. All creation is for people who can read, imagine and think. We don't create for the sake of our creation only. We don't create to show our talent! We create for the betterment of communities. The same old debate "Arts for art's sake or arts for human's sake" – returns. So, I am on the side of arts for mankind's sake. We create art for us. Shahid Quaderi (1942 to 2016) was a teacher of poets.
He helped us to "rethink" in our own way.
Philosophy of Art
"Weeping nowhere" (kothao kono krondon nai) is one of the books he wrote before he left Bangladesh. The title of the book reminds me that he is speaking about a place which is not normal to live in. The philosophy is that if there is no weeping, there is no smile. Weeping pain is a subject of regular life. We live with pain. We smile too.
A band of Bangladeshi poets from New York and other states is gathering in Jackson Heights area at Jewish Community center on Sept. 24, 2016, to share their memories and discuss the literary works and life of poet Shahid Quaderi. Below you too can enjoy the poet's poetry recitation in his own voice recorded on his 70th birthday.