Pipeline dangers escalate as major Alabama line fails
Environmental devastation again wrecked on Gulf Coast as major oil pipeline experiences catastrophic failure.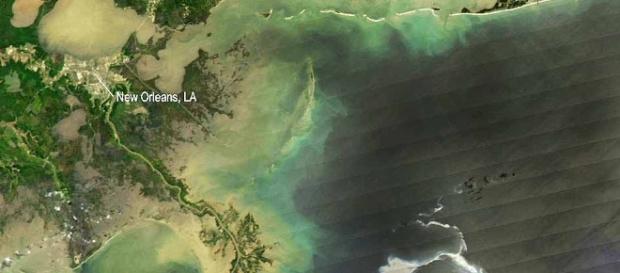 On September 9th, 2016, some 250,000 gallons of oil began spilling haphazardly into the vital fisheries around Helena, Alabama. Aquatic life of all kinds as well as human drinking resources and other water-based resources immediately became threatened the moment the oil reached the surface of the water.
Oil industry threatens the natural world
#colonial pipeline's oil line is a major linkage connecting Gulf Coast refineries with the industrialized east coast of the United States. The failure of this line corresponds to up to 50% of the oil needed to keep America's eastern cities operating. To say this pipeline moved massive quantities of oil is an understatement.
Its failure raises further alarm around the potential dangers this method of oil transport can cause. Right now families, children, and babies are protesting in North Dakota to prevent a pipeline from being built which President Obama himself has denounced. In these uncertain times, communities around the country and across the globe are deciding it's time to take a common sense approach to environmental policy so that we can protect the natural world that we have left.
Life hangs in the balance
It is truly disheartening to comprehend future generations unable to take in the natural wonder of America's Gulf Coast and the splendor of the Gulf of Mexico. Once known as a hot spot of biodiversity, mechanical errors tied to human greed on this magnitude threaten life of all kinds 
Covering entire species, choking and devastating, oil spills as catastrophic as this sadly have occurred in this region of the world with great regularity.
Despite outcries from environmental groups, off-shore drilling around the Gulf of Mexico continues leaving further potential for catastrophic failures of this magnitude.
The time has come to address the culture of regulatory ease which has allowed the oil industry to receive tremendous advantages which have allowed for huge profits but created the potential for huge mistakes as this latest incident brings to mind. We can only hope that whatever president comes to office in 2017, he or she supports environmental policy which will prevent failures of this nature from threatening the natural world.  #oil spill