Narendra Modi's photo of participants at G20 summit shows his rise in stature
The Indian PM was requested to stand in the first row by host China at the photo session after the G20 summit showing his and India's position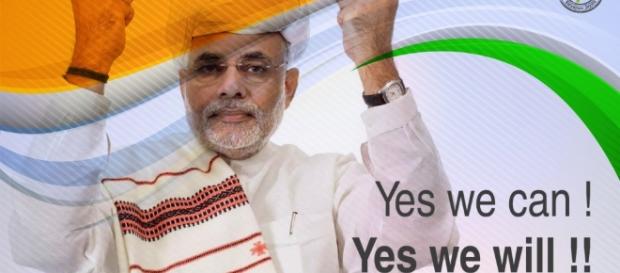 The G-20 summit at Hangzhou is over. It was an important meeting and attended by president Obama and other world leaders who matter. It was the last visit to Asia by Obama.The meeting signaled success as China signed the emission agreement. For #India, it was a poignant moment as the world recognized the growing power of India and the grip of Narendra Modi. His stature can be gauged from the group photo at the end of the conference where he stood in the front row, a luxury never accorded to an Indian prime minister right from the time of Jawaharlal Nehru.It was also a recognition of India under Modi as a significant power in the world.the significance of the photo
 Significance of the photo
The photo session at the end of the summit is open to interpretation.
Generally, the heads of state stand in the front row with lower ranked leaders behind. In this photo Modi though not a head of state was requested to stand in the front row along with other heads of state. The prerogative of the standing in the photo is usually of the home country and in this case, China signaled the recognition of India as a developing country and a rising power in Asia.
The group photo was thoughtfully arranged with the top three powers led by Obama, president Yi and Angela Merkel in the center with Putin next. Modi being requested to stand in the front row shows how China eyes Modi. India and the USA are getting into a strategic partnership and this will be cause for alarm to China. The position of Modi in the photo is perhaps China's way to show that they expect better from Modi.
Modi and the G20 summit
Modii used the summit to his and India's advantage, as he highlighted the terror emanating from Pakistan, without naming the country. China has a close partnership with Pakistan and the significance of Modi's speech cannot be lost on China which itself is facing Uighur Muslim extremists in its Sinkiang province.The summit started on the wrong foot as a ladder was not available for the US president, who had to use a ladder carried on Air Force 1. One wonders whether it was an intentional act or a mixup.The summit has however established Modi as a world leader and it will be interesting to see how he leads ahead. #NarendraModi