Mother Teresa a saint? Many don't think so
Mother Teresa was cannonized as a saint by Pope Francis, but many critics give a different picture of her.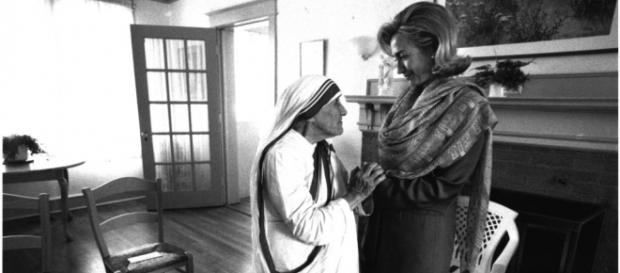 Mother Teresa was born Gonxha Agnes Bojaxhiu in 1910 in Macedonia. She took communion and joined the Missionaries of Charity and came down to Calcutta in India. Her purpose was to do good and alleviate the suffering of the poor but her mission was also conversion to the Catholic #Religion.
For her work in Calcutta among the poor, she was canonized as a saint on September 4th by Pope Francis at a ceremony that was also attended by the Indian Foreign minister, Sushma Swaraj. Her title as "saint" for her followers is just a formality as she had demonstrated her saintliness on many occasions.
However, many of her critics pan her and claim she was anything but a saint.
Many in India feel she institutionalized poverty. They claim that she received billions of dollars as aid from the Vatican and other organizations yet her so called old homes and clinics for the poor had only rudimentary medicines like aspirin and living conditions were simply horrible.
What her critics say
One of her followers, Hemley Gonzales (an American) found the conditions appalling and was shocked that the nuns were using syringes again and again by just washing them with water. Other living conditions were abysmally poor and one wonders where the billions of dollars were spent. One is likely to question that with all the billions received by Mother Teresa from donations why she did not set up modern hospitals and health centers. It's an intriguing question and there is no satisfactory answer.
Many of her critics have also called for an audit of all the money she received.
The miracles
Her miracles that the Catholic world talks about, which earned her a canonization as a saint are not miracles as per her critics. In India, nobody believes that she did any miracle and one famous doctor has attributed a "miraculous cure" to modern medicine and not anything #Supernatural. The husband of one of the women cured in a statement attributed the cure to modern medicine and not due to any miracle. Later he retracted his statement.
But to the followers of Mother Teresa, she is a saint, and, as in all religions, there is no discussion as blind faith squashes debate.