Indo-American strategic dialogue takes place as both sides target China
John Kerry was in Delhi for the second Indo-US Strategic and commercial dialogue signalling a sea change in the power equation in Asia.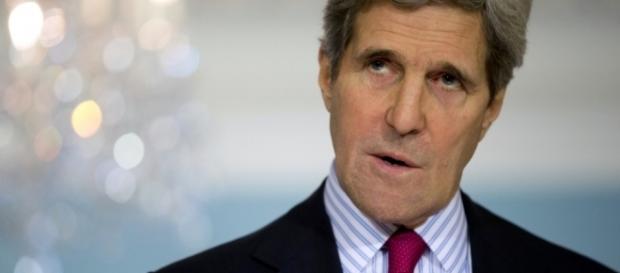 The days of Nehru and his pro-Soviet tilt and the time when Richard Nixon ordered the USS Enterprise to sail to the Bay of Bengal for possible help to Pakistan during the 1971 war are over, as the USA and #India now forge a closer military and economic partnership. As John Kerry flew into Delhi on Tuesday the ghosts of the past were exorcised as the 2nd Indo-US strategic and commercial dialogue took place.
Changing interests
India is beset by problems with China as the Chinese claim vast tracts of Indian territory including the entire Arunachal Pradesh province in the North East of India. In addition, India claims that the Chinese are in illegal occupation of nearly 30,000 square miles in the Aksai Chin area of Ladakh.
India also has troubles with a belligerent Pakistan which foment terror strikes in Kashmir and has almost 30 training camps to train Mujahaddin. At one time the US right from the time of Eisenhower had forged a close military alliance with Pakistan but that is over as the US has realized that the Pakistan establishment is unreliable and playing a double game in Afghanistan, even as they ally with China.
The US also faces China in the South China sea where an aggressive China defy's the Tribunal verdict on the islands in there as it beefs up to match the USA. The interests of the USA and India converge and there is closer military and economic cooperation between the two nations. As things stand, India under Narendra Modi has firmly been taken into the American camp. This is borne more by necessity as both nations need each other in Asia. China is obviously alarmed at the growing strategic alliance with the USA.
Indo-US cooperation
John Kerry was in India and had discussions with the Indian foreign minister, as well attended a day-long meeting chaired by the Indian commerce minister Nirmal Sitharaman. The US commerce secretary Pritzker is also part of the delegation. The security dialogue has been furthered by the visit of the Indian defense minister Mohan Parrikar to the USA to discuss military cooperation with the US defense secretary.
India and the US have drawn together to balance the axis created by China along with Pakistan and North Korea. A lot of credit must go to president Obama who set the ball rolling by attending the military parade at Delhi a year and a half back. In a way if China is to be countered, there is no choice for India and the USA but to form a strategic partnership together. #NarendraModi