Hillary Clinton on her Wizard of Washington campaign with press in tow on new big plane?
Will a Hillary Clinton presidency become a Wizard of Washington situation, much like the 'Wizard of Oz' who kept his privacy as he ruled the land?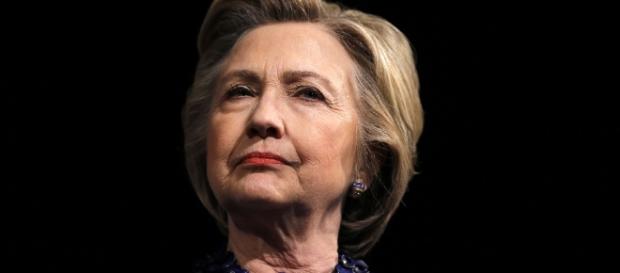 #Hillary Clinton has upgraded to a bigger plane to accommodate the journalists of her campaign press corp, who she has finally agreed to let travel with her. These are the journalists who should have been traveling with her all along, but instead they have journeyed through the campaign trail separately. The Democratic candidate marches to the tune of a different drummer and her aides have had the daunting task of keeping the media at arms length from Hillary. Unless she has a private section on her brand-spanking-new plane, they now have a little more access to the candidate.
Hillary keeps the press at arm's length...
As the Daily Mail mentions, members of Donald Trump's press corp have been traveling with him all along, which has been a traditional arrangement between presidential candidates and the members of the press in the past.
Hillary hasn't held a press conference for 274 days, according to Fox and Friends live on Monday. which is totally bizarre for someone who is running for president. This shield of privacy that the Clinton campaign has operated behind is getting old as the November's election is just around the corner.
The presidential candidate with a privacy shield!
Her lack of access to the media is something that Hillary has been criticized for, and some wonder if this is a hint of things to come if she does by chance make it to the White House. Her lack of transparency had already put her in hot water when it came to her emails and the way she does business with the Clinton Foundation. It's as if she hasn't learned a thing about having a privacy wall between her and the voters! Attempting to live as a private person is not going to work if you are vying for the highest office in the land.
Have elite unlimited access to Hillary?
The only folks Hillary has been rubbing elbows with are the rich and elite who are throwing her $100,000 a plate campaign fundraising dinners. She's posing for family portraits at some of these fundraisers for $10,000 a pop, and she's even charging for little kids to ask her a question at these very tight-knit affairs.
Children of the elite, who found themselves at a New York fundraiser recently with their parents, were allowed to ask Hillary a generic question. The parents were expected to donate $2,700 for their youngster to ask the former Secretary of State something along the lines of "what are your favorite vegetables?"
All quite cushy!
It's all an elaborate and cushy show, but there are many people out there who can't afford any vegetables and who want to know what Hillary will do for the economy! But considering how the regular citizen can't get near the Democratic candidate, folks have to hope it just comes up when and if she does hold a press conference.
Maybe some clarity around the Clinton mindset is in the wind if Hillary does decide to answer questions from the media, now that they are tagging along in her plane. Of course, there's always a chance the press will still be segregated from Hillary while on the plane! 
As the November elections draw near, it is getting more and more apparent how out of touch Hillary is with the average American citizen. Even when she is swarmed by regular folks, her aids keep everyone far enough away, so there's no chance of a rogue question coming her way! It is also apparent that she's done absolutely nothing to close that gap between her elite circle and the blue collar workers of America!
If we see this during the campaign, what will her role as president look like? Maybe something along the lines of the Wizard of Oz, where the wizard and all his secrets stay behind that hidden curtain. He rules from his very private and hidden place behind the scenes.
Will Hillary become the Wizard of Washington? She already has the "I don't remember" statement down pat when it comes to her emails. This is much like Dorthy who hit her head during the tornado! All Hillary needs now is the ruby slippers!