Fall TV's 'Showrunners' still skew overwhelmingly white and male
Studies show that a majority of shows are headed by white male writers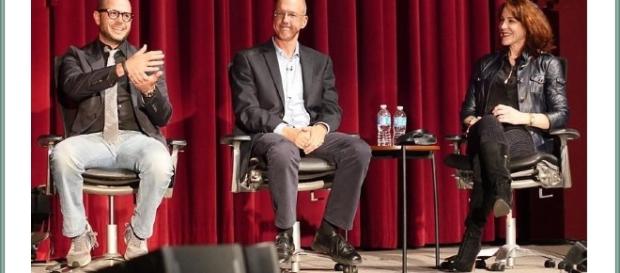 Amidst demands for more #Diversity both on and off screen, and the controversy surrounding #OscarsSoWhite, it seems as though the major broadcast networks are struggling to keep up with the times. A study published by "Variety" on June 8 showed that only 22% of the pilots ordered by networks such as ABC, NBC, and CBS have female showrunners; of that percentage, only two of these pilots are headed by women of color. Diversity might be the favorite buzzword of networks, but it seems like lip service when faced with these numbers.
This is merely the latest disappointment as networks try and diversify their lineups. Earlier this year, CBS came under fire for passing over Sarah Shahi's pilot "Drew" for "skewing too female", which prompted a backlash against the network on social media.
Network president noted, "we need to do better" when it was pointed out that out of six new shows, all of them were headed by white men. But the apology rings false when, as the New York Times writes, "this fall, broadcast #Television will turn its attention to the battle of the straight white man to assert his masculinity in an increasingly alien world."
A need for diverse voices both on and off screen
There has never been a shortage of stories about white men struggling on television. With the notable exception of The Wire, most pillars of the golden age of television are about men struggling with their masculinity. Walter White's entire journey was Vince Gilligan's exploration of toxic masculinity. Don Draper drank, smoked, and slept his way through a variety of issues relating to masculinity.
Even The Wire had the central character of Jimmy McNulty, a straight white man.
"Variety's" statistics prove to be particularly disheartening when considering the effect having a lack of diverse voices can have on storytelling. Shows with white male showrunners tend to have white male leads, with women and people of color having fewer speaking roles. The lack of perspectives also could have contributed to the increase of deaths of under-represented groups on television in the past season; one week in April saw the deaths of seven major female characters.
Obliviousness of male writers
In an op-ed published by" Variety" Maureen Ryan wrote that "just as certain kinds of characters appear to be protected, TV's creative leadership tiers are dominated by certain kinds of people." She points to a certain obliviousness that male writers, particular those that are straight and white as well, have towards tired tropes such as "Women in Refrigerators, "as well as the lack of diverse voices in writer's rooms and executive offices as one of the reasons why these recent deaths left sour tastes in the fans' mouths.
White male showrunners also have control over hirings and firings within their writing rooms. They are the ones grooming a new generation of showrunners, and given the lack of diversity in writing rooms, it seems as though they are only interested in writers who have the same perspectives and voices as they do.
Cable networks have taken a chance on more diverse showrunners. "OWN's Queen Sugar" stands out as a triumph to diversity behind the camera, mostly thanks to the tireless efforts of showrunner Ava Duvernay. Duvernay herself directed the first two episodes; the remainder of the season was also directed by women. And HBO has Issa Rae's "Insecure," a show that looks to shake up the legacy left by Lena Dunham's decidedly white "Girls|. And even "CBS" will be hopping on the diversity train with Bryan Fuller's new Star Trek series.
Networks have made claims that diversity is a top priority, but until they actively seek out more women and minority writers and showrunners, then such claims are only lip service. Executives say they choose the best pilots, but it is telling that the best pilots are the ones predominantly written by white men. By hiring a more diverse spectrum of creators, audiences will finally be able to see themselves reflected in the stories being told.