Education is the key to youth empowerment and in moulding young social entrepreneurs
Education systems are static and lack ingenuity, a system that promotes creative problem solving can help mould young social entrepreneurs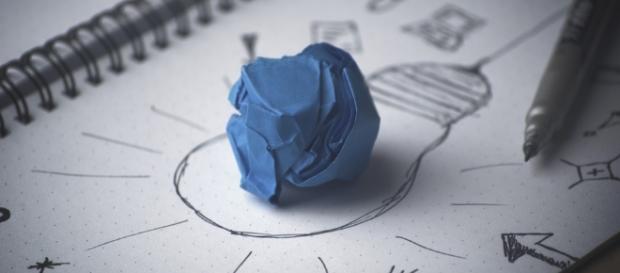 As a student that has been lucky enough to have been exposed to some of the most innovative organizations, I know that knowledge is one of the most powerful resources in the world and is fundamental to youth empowerment. Education is key to spreading knowledge, helping us become more aware of the world and everything around us. Knowledge is what ignites positive social change by helping mold young social entrepreneurs through the experiences we share. That is why it is so vital that we are exposed to and educated on pressing social issues around the world, but more importantly that we are taught ways to try and solve them.
Situation of education in Australia
I was looking for topics recently to do a presentation at an open mic night on, and I came across a publication in May 2015 by the Australian Bureau of Statistics about the situation of education in Australia.
It estimated that of the 1.2 million people aged 15 to 19 years that were enrolled in formal study, only 83% of them were actually engaged in their learning, but the information that followed was what startled me the most. The study goes on to explain that:
26% of people aged 15 to 74 reported their highest educational attainment as Year 11 or below.
18% reported Year 12, 18% had a Certificate III or IV, 17% had a Bachelor degree.
3.0% had a Graduate diploma or Graduate certificate and 5.6% had a Postgraduate degree.
Those statistics are frightening, particularly in a developed country like Australia and is preventing the development of young social entrepreneurs.
Why are students disengaged in their education?
So it got me thinking, why is it that, if 83% of students are engaged in learning, a quarter of the students do not go further than year 11 in the education system we have? It is due to the fact that most of our learning in schools is based on theories and concepts that seem to be irrelevant to the current issues we see in our local communities and across the world today.
Our school's repetitive and predictable nature is limiting the possibilities of creativity from students, in a world that is desperately in need of social entrepreneurs. We see pressing issues in the media and around us every day, and our young minds are naturally influenced by what we see. That is why it is essential that the youth regardless of age, gender or race are empowered with knowledge of current social issues, provided with the opportunity to openly discuss them and equipped with the tools on how to solve them. Education is key, how can we create positive social change if we don't know the roots of these issues and how to solve them. Because I don't know about you but I don't want a world where people with the mindset of Pauline Hanson, who left school at the age of 15, are influencing decisions about the changes we make in our communities. That is not to say that everyone who drops out of school will carry such views, but rather to make a point about the importance of promoting creative and innovative problem solving in classrooms throughout.
How can we help develop social entrepreneurship?
We can all do something to help empower youth with the knowledge to create positive social change on any scale. Be a mentor for someone, show them the opportunities they are blessed enough to have in this country. Talk to them about the issues they see and hear about every day and help them to think about ways to solve these issues. We change the world every day with every step and breath we take, but to change the world in a meaningful way takes more time than most of us have. So let's work together to build and develop a future of innovative thinkers through education, regardless of age, gender or race. Creating a future shaped by social entrepreneurs who can tackle global issues in a positive way.