Donald Trump's viciousness towards women will be his undoing
The Alicia Machado flap is just the latest example of Trump's two worst traits: Impulsiveness and aggressive misogyny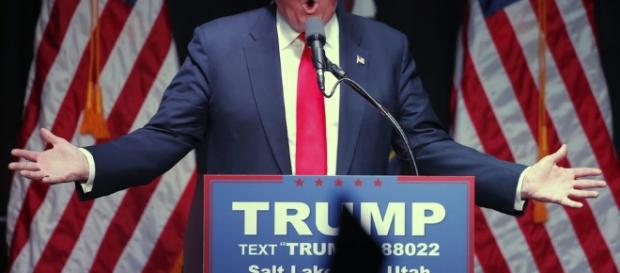 #Donald Trump made his money in some of America's sleaziest industries, from reality television to casino gambling to mobbed-up corners of New York real estate. But now it appears that Trump's association with the sleaziest American business of all, beauty pageants, that could mark the ruin of his presidential campaign.
This came up in Monday's presidential debate, which was almost universally considered to have been won by Hillary Clinton: Near the end, the Democratic candidate invoked the name of Alicia Machado, a former Miss Universe who Trump had viciously insulted, on more than one occasion, for gaining weight while Miss Universe.
Trump, in fact, had once forced Machado, who was 20 years old at the time, to work out at a gym in front of tabloid photographers.
It's a trap!
It was a clear trap, set by the Clinton campaign, that Trump walked directly into. It was the Mexican judge and Khizr Khan all over again- Trump was baited directly into saying the same terrible things in interviews, over and over again, for the better part of a week .
Trump's long, long history of gross incivility towards women has been well-documented; Slate last spring described misogyny as Trump's "core philosophy." It also doesn't help that Trump is surrounded by a long list of advisors and surrogates (Rudy Giuliani, Newt Gingrich, Roger Ailes, Steve Bannon) with their own well-documented issues with women.
Women vote- and that's the least of Trump's worries.
This would be enough of a problem even if Trump wasn't a man running against a woman.
But he is just that- and there's a long history of male alienating voters with their behavior towards female opponents- including Hillary Clinton herself. Remember Rick Lazio, walking across the stage to Clinton's podium during their 2000 Senate debate? Women, let's not forget, make up more than half of the electorate. And a whole lot of them have had their weight insulted by obnoxious men.
But it's not just women- how can anyone with basic human decency not be repulsed by a man insulting a woman's weight, much less making her exercise in front of photographers? #Alicia Machado #Itsatrap