Does Obama care enough for Americans?
With Election 2016 in the final months, health insurance transparency should be on everyone's mind.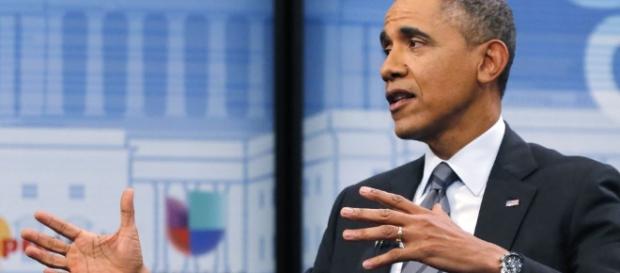 Can we do better?
With the political race for president heating up, candidates are getting real about key issues facing Americans. With Donald Trump's new proposal for families and working mothers, and Republican criticism of the Obama healthcare laws, one question remains to be answered. Can America do better?
Having a family is one thing. Starting one is completely another. Looking at the way #Health insurance plays out for families and mothers expecting a child, it feels like something is missing. The truth.
The real cost is unclear
What is the real cost of a pregnancy for health insurance companies? A website called costhelper health breaks down the cost of an abortion for a woman whose insurance covers the procedure.
That cost skyrockets to over $2000 after 20 weeks of pregnancy, but what if she doesn't want an abortion?
Another website, called sharecare.com, answers that question in terms of how coverage affects the treatment options that women receive.
"Health insurance companies affect patient care indirectly by driving what tests, medications, and procedures doctors can use to diagnose and treat patients and even which patients doctors can care for," said Doctor Michael Roizen. Roizen went on to explain that decisions doctors make are driven by the type of health insurance a patient has and even whether the hospital where a patient is admitted accepts that insurance.
When purchasing insurance, patients can compare plans and read through a list of copay requirements, covered procedures, and will be told immediately if the plan covers pregnancy, pre-natal care, and post-natal care.
More expensive plans, in the $1,000 a month range, won't require a copayment for the birth of the child.
More transparency is needed
Recently it has become possible to view the cost of a procedure using the website of any health insurance provider. What isn't clear in the preliminary information is what relationship the plan has with the surrounding hospitals and doctors. Does the plan routinely underpay doctors for required procedures? Is the plan notorious for being difficult to bill and difficult to deal with?
By the time a pregnant woman figures this all out, by the time she interviews doctors and midwives and hospital staff, comes to terms with the medical terminology and knows exactly what her plan will pay for and what her treatment options will be should her pregnancy develop complications, she's ready to drop from exhaustion.
It isn't enough to simply provide care to the masses. Good care, good health care that gets a woman through the most important nine months of her life, requires all treatment options be presented. Not just the ones that are covered by the insurance. #Donald Trump #Election 2016