Colombia may have a peace agreement but there may still be no peace for women
Women in Colombia may still face fear of sexual assault amid historic peace deal.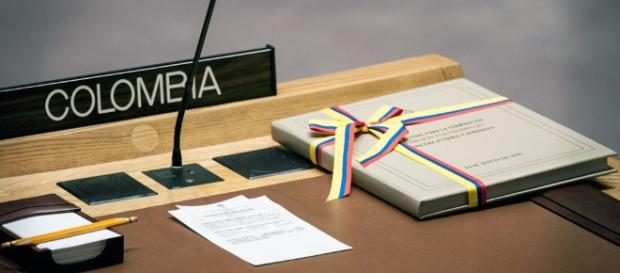 The country of Colombia recently signed an historic peace agreement between the rebel faction known as FARC and the Columbian government. This ends a decades long conflict between the groups which has left many dead, wounded, sick, poor and displaced. The civil war in Colombia has also led to countless assaults on #women for generations. Although there is a brokered peace between the government and FARC does not spell #peace for the female population of that country.
How women have fared during the war
As in many civil wars there is a disproportionate number of women who have been affected by the violence. A study from 2001 to 2008 concluded that nearly 500,000 women had been sexually abused; raped, molested and forced into the sex trade.
The majority of women did not report the violence against them as is common with victims of such crimes. 
Women have been used in the conflict as examples to communities and families. Those who speak up or out about the injustice in the country are often raped and killed by members of both sides. This has left much of the female population of Colombia without a voice or any hope for a fair and equitable future.
How will peace change things?
An ideal future will be that those who have committed these crimes will be brought to justice in this peace. That is, however, unlikely as the violence against women is widespread through both sides. There have been protests in the streets of Colombia in recent years to combat this kind of prejudice. 
While there is an air of change in the country for all people it is hopeful that things will change for the women of the country as well.
Just because there is a peace at the moment, however, is no reason to forget all of those who were affected by sexual violence and who are still victims to this day. Will the new Colombia honor those women and give them justice? Although it is yet to be seen, peace may be the first step into a future where the women of Colombia will no longer have to live in fear and may instead participate in the justice system like equal citizens. #Columbia