China snubs Obama at airport: change is the only continuity in international relations
A warm welcome to Indian PM Narendra Modi on the other hand shows how things have changed since Nixon's 1972 visit.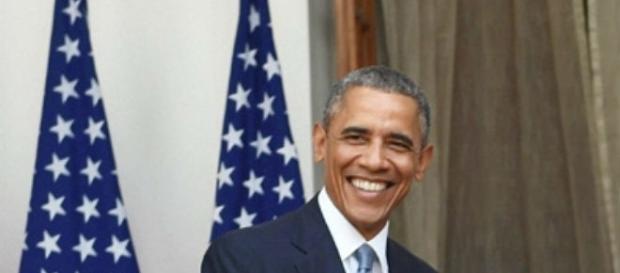 International relations cannot be more ironical. Forty-four years since Richard Nixon had made the historic visit to the People's Republic of #china – a trip which he had called "world changing" – President Barack #Obama's arrival in the same country for the #G20 Summit on 3rd September, 2016, witnessed a row at Hangzhou airport.
While Obama's plane wasn't provided with a staircase on his landing and he had to disembark from Air Force One through the plane's belly, heated arguments also took place between Chinese and American officials. One official from the host country was also heard screaming: "This is our country! This is our airport!"
Change is the only continuity in international relations
On the other hand, the Chinese rolled out the red carpet for other foreign leaders, including Indian Prime Minister Narendra Modi.
If we rewind again to 1972 when Nixon had made that watershed visit to China, New Delhi's relation with Beijing (then Peking) was far from being a healthy one. It was just a year earlier that India had to seek support from the erstwhile Soviet Union to tackle the US-Pakistan-China axis over liberating East Pakistan (now Bangladesh).
Things have undergone a sea-change today. Today, India, under the leadership of Modi, has gotten closer to the American establishment like never before while the latter has effected a change in its decades-old practice of appeasing Pakistan and enraging the Chinese in their own backyard like the South China Sea. The two countries have found themselves at odds over several issues and Republican presidential candidate for this year's election Donald Trump, too, has made China-bashing an integral part of his campaign to use nationalist sentiments to his favor.
India has begun to see China as a 'frenemy'
The current equation between Xi Jinping's China and Modi's India has become more interesting on the other hand. The two Asian neighbors, too, continue to have their share of problems – strategic or border-related – but in a great departure from the past, India has now started to see China more as a 'frenemy' and not just only an enemy. This is a major shift which New Delhi's foreign policy office has effected since Modi took over the reins in May 2014. The results have not been unsatisfactory, even as India has warmed up to the US as well, marking another paradigm shift in its foreign policy orientation than the days of Jawaharlal Nehru and Indira Gandhi.
Pakistan cultivated both US and China
India, in fact, has learned to see its foreign policy priorities in grey instead of black-and-white in the past. The rigid ideological preferences that the Nehruvian days had witnessed helped India little in diplomatic maneuvering. While it rejected proximity to the US and was left devastated after a border war with the Chinese in 1962, its lesser neighbor Pakistan did a clever job in maintaining close relations with both the US and China even when they didn't go together.
Islamabad had in fact served as a bridge between the Americans and Chinese during the famous rapprochement in the early 1970s. China had never raised any question when the US had declared Pakistan as a 'major non-NATO ally' in the 2000s. Likewise, India, too, has little to worry about the Chinese going after it after the former decided to improve its ties with Washington.
Just like the Americans and Chinese, who agree on various issues just like they also disagree, India also needs to learn by heart that it can develop a good relation with the Chinese even if Modi and Xi decide to agree to disagree on certain issues. Foreign policy priorities do not call for an either-or doctrine and India serves its own interests by putting emphasis on both Washington and Beijing for diverse reasons.The fact that Modi was given a warm welcome by the Chinese indicates that Beijing is not really eager to take on New Delhi over the latter's growing proximity to Washington since it has enough problems to tackle in its neighborhood which includes India.