Cam Newton to become a father again
Panther's quarterback expecting second child with Kia Proctor, no word of wedding.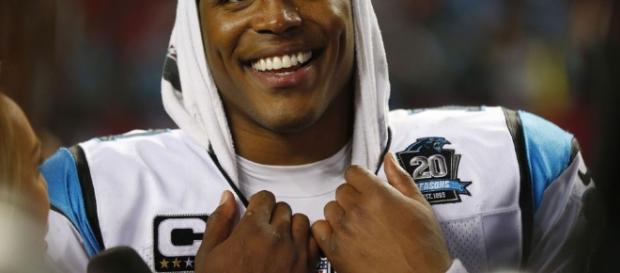 Like most #Sports, the game of football is all about statistics. Who's the best running back, who can kick the most field goals, and who's the best quarterback? #Cam Newton of the Carolina Panthers is considered by many to be the definitive answer to the third question. But off the field, Newton is in danger of becoming another kind of statistic, and that is the stereotypical baby daddy. Less than a year after the birth of their first son, Chosen, Newton and his girlfriend are expecting another child out of wedlock.
Newton fumbles the ball on wedding proposal
Newton and Kia Proctor were said to be thrilled at the birth of their first child together last December.
Proctor already had one child prior to developing a relationship with Newton. Because of Newton's exceptional prowess on the field, sports fans from all over sent their congratulations, carefully avoiding the word marriage. Many times in life people learn from their mistakes. But instead it seems the couple took the liberty of sidetracking the altar on the way to the baby nursery again.
In this day and age, it has become almost too commonplace for people to have children without the benefits of marriage. People say marriage is a big step and requires a lot of thought and commitment. Honestly, having children is just as big of a step and should be given just as much thoughtful consideration as marriage. There comes a time when saying live and let live is played out. No child deserves to be brought into this world as a mistake, a cash opportunity, a status symbol or a pawn.
By no means does this doom a child to a horrid life, but it would be so much better if their parents' marital status or lack thereof, was one thing they did not have to worry about.
Newton has prime chance to lead by example
Some athletes have been known to say that they have no desire to be role models, and are therefore free to do what they please. Whether they set out to be a role model or not, they have to realize that many kids look up to them and are inspired by their accomplishments. Most people have heard the words to whom much is given, much is required. Newton has been given much. He has looks, a dazzling smile, an income the size of a small bank, and uncanny athletic prowess. Before the child is born is the time for him to take that leap of faith and score a goal down the wedding aisle. #Celebrities