Will Megyn Kelly mow over O'Reilly and Hannity for top billing as contract ends soon?
Will Megyn Kelly take her talent elsewhere or will she step over her Fox family members while creating a new contract on the cable news channel?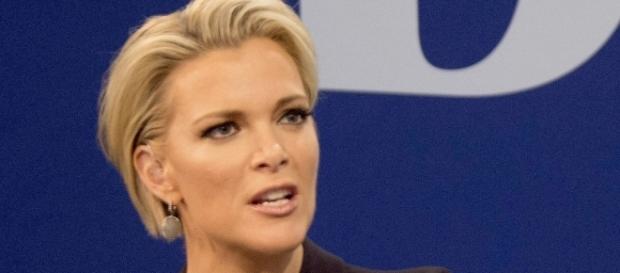 The bets are on as some think Megyn Kelly, who carries mega star power on the Fox News, will follow Roger Ailes out the door when her contract ends at the beginning of the new year. Others think that now with Ailes gone, she will stay at Fox and take over as "queen bee," surpassing Sean Hannity and Bill O'Reilly in top billing on Fox, which won't be an easy feat
Did Kelly have a plan?
Kelly is smart and maybe even a little coy, making one wonder if she created herself as someone who is indispensable to Fox News starting back when she moderated the Fox GOP debate. She was well known to Fox viewers at the time, but many who didn't tune into Fox News on a regular basis might not have recognized Kelly.
That was until the Republican debate where she seeming broke into an attack mode against Trump that instantly made her a household name.
In her Fox News moderator role, Kelly asked questions of the other candidates but made long and disparaging accusations toward Trump then asked him to speak to what she had just said. Even non-supporters of Trump questioned her tactics at the time. She certainly succeeded in peeving off the Republican candidate, and that feud lasted weeks, making Kelly headline news instead of being the one reporting the headlines. She rocketed to fame after this feud.
Everyone knew her name after GOP debate
From this Kelly gained national attention and fame, which is what she now carries with her today bringing her to where ever she may land next. For her to stay at Fox, she is expected to exercise some of that fame and notoriety to get what she wants when it comes time for a contract renewal.
That may mean ruffling Bill O'Reilly and Sean Hannity's feathers.
Move over O'Reilly and Hannity?
O'Reilly and Hannity will need to move over if this is what Megyn has her sights set on. That type of top billing goes along with top pay, so it will be interesting to see just how the Contract Negotiations play out. The Hollywood Reporter suggests now that Ailes is gone, she has a much better chance at "leapfrogging" over the two top Fox News personalities making her the new reigning "queen bee" of the Fox News cable network. Will she be able to pull this off and what bargaining chip will she bring to the table?
It is not so much what she will bring to the table, but it is about that line forming outside her door, where ABC, NBC, CBS, CNN and others are expected to court the soon-to-be contract-free Fox News personality. She's a force to be reckoned with, for sure. 
Calculated plan or just luck?
It could be she had this in mind after taking that chance at the GOP debate to make a name for herself across all networks, which in turn rocketed Kelly to national fame.
Trump has said that she is enjoying that new found fame because of the interaction she had with him during the debate, an interaction that many, including Trump, thought wasn't fair and balanced.
So is Kelly looking for a new network to call home or is she looking to be crowned the reigning queen at Fox?