Who do the Simpsons support for president? Marge makes the call
In a funny sketch, the two Simpson parents finally decide on their candidate.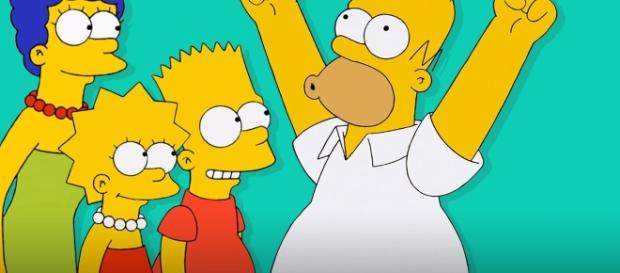 It appears that if you're still having problems deciding who you want to vote for, you're not alone. The often-labeled America's favorite family, the off-color animated Simpson parents, Homer and Marge, really both had no idea who to vote for, either. And even though they are imaginary, they still reflect not only the confusion present amongst some Americans, but some of the very funny reasons people have chosen to vote for one specific candidate.
The Simpsons "3 am" short
A recent animated short called "3 am," named after a 2008 campaign ad of Hillary Clinton's, depicted a hilarious rendition of the two Simpson parents trying to follow the election in an attempt to make a decent decision about who America's next president should really be.
Trying to both think about, and talk to each other, about that decision had both Homer and Marge slightly disconcerted.
While Homer and Marge remain indecisive initially, what makes the decision for them is some of the actions Donald Trump  takes in the film. While showing that Donald Trump's hair is actually a live pet terrier and reflecting on Trump's hands being enlarged, a crisis affecting the world takes place. In the film, Trump ignores the problem to frit his time away on Twitter.
In effect, these actions cause Marge to make the decision for both her and Homer. After she witnesses Trump's response, Marge vows to do whatever it takes to not vote for Donald Trump. To ensure Homer follows her lead, she tells her husband she will never sleep with him again if he votes for Donald Trump.
What's highlighted in the sketch is the thought process Marge takes to try and make a responsible voting decision—but also the length she's willing to go to make sure her candidate wins.
Do the Simpsons creators really support Hillary Clinton?
And let's just say that for all of us that know Homer Simpson, that's about all the encouragement he really needed to make his decision for president. While many have interpreted the way the sketch ends to be a Simpson nod of support toward Hillary Clinton, others simply wonder if it's just their way of showing Homer being Homer. After Marge's threat happens, Homer ends the short by saying, "And that's how I became a Democrat."
#simpsons
#
Election 2016
#
Democrats vs Republicans