What's the deal Donald? Failure to disclose tax returns means one thing: deceit
Voters are desperate to know what -- if anything -- Donald Trump has hiding behind the numbers.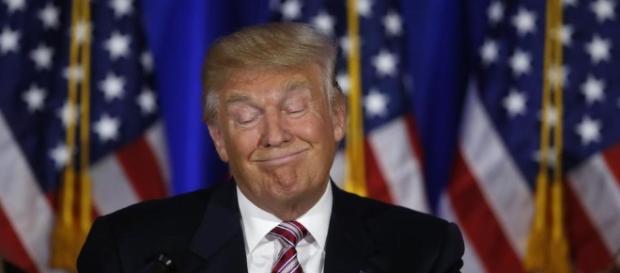 While Republican nominee #Donald Trump is busy tweeting out sensational and slanderous tweets, while his Slovenian-American wife is attempting to assemble some sort of a First Lady image after she was caught ripping off Michelle Obama's speech and after the NY Post just released a handful of 1996 nude photos, while Trump is enmeshed in a media war with a Muslim family whose son died fighting in the war on Iraq – on the side of the U.S. that is – and while the Republican business magnate and churlish bully continues to breed an almost godlike entitlement to inherit the Oval Office, one extremely important failure has gotten lost in the social media Twitter twaddle.
Trump's continued refusal to turn over his tax returns for public inspection
To be fair, there is no mandate for presidential candidates to make their individual or business tax filings available to public scrutiny. Presidents (and those seeking the office) enjoy a right to privacy under Disclosure Laws governed by the IRS, the same as any other citizen.
That said, since the 1970s, every foremost party candidate has opted to open their books, as it were, and reinforce a measure of credibility by allowing their tax returns to be viewed online. Democratic nominee #Hillary Clinton has made her returns available from 2000 through 2014. Jeb Bush went back even further, releasing 1981 forward. Ted Cruz, Marco Rubio, Carly Fiorina, John Kasich, Bernie Sanders, etc. – all released recent returns.
Of course, Mr. Trump, the anathema to sound judgment and the anti-candidate, has not unveiled his Form 1040s, and there really is no expectation that he will do so by Election Day. The failure of Trump to release the returns has even led some in the Democratic camp to offer a "reward" – a bounty of sorts – to Trump's charity of choice if he comes clean.
A bounty on Trump's tax returns?
According to CBS News, Miami real estate developer Moishe Mana, a top fundraiser for Hillary Clinton, has pledged $1 million to charity if Trump makes his returns public. An "unnamed Republican donor working with Clinton ally David Brock" has upped that to a whopping $5 million, the site reports.
We just don't know
Are there scandalous nuggets buried in the numbers that Trump is working feverishly to hide? Is he worth what he claims he is? Are his businesses truly as successful – the much maligned Trump University immediately comes to mind – as he boasts? Are there financial ties between Trump and Russia? Is he truly as philanthropic as he claims when there isn't a reality TV camera filming in his face inside of a fake board room? Who knows – and that's precisely the point.
In May, Trump told The Associated Press that he would release his returns when the IRS is done auditing them. "There's nothing to learn from them," he said at the time, adding that one doesn't "learn very much from tax returns."
Mitt Romney
Ironically, in 2012, when Republican nominee Mitt Romney hesitated to release his returns, Trump pressed him, and pressed him hard, to get the returns made public. And just to clarify – there is nothing in the IRS regs that state a person cannot release information from their tax returns under an ongoing audit. So while Trump continues to obfuscate, and while the public laps up his ridiculous tweets, the tax return issue gets slowly submarined. #MittRomney