What overreaction to Shah Rukh Khan's detention at US airport says about India
India's VIP culture might find such security measures 'insulting', but that is the reality in post-9/11 US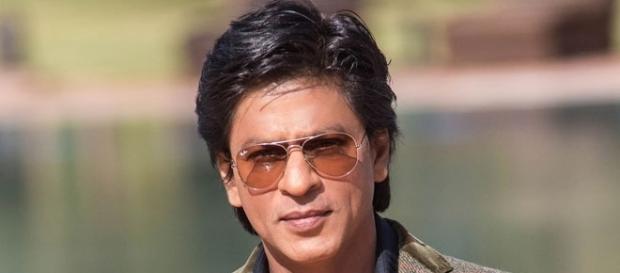 When Bollywood superstar Shah Rukh Khan was stopped at the Los Angeles airport in the United States recently for questioning, all hell broke loose in #India. Worse, it was the third time that the celebrity #Actor had to undergo such an experience in the US in seven years.
How can a man of his stature be treated like that was the question one heard the most.
That Khan expressed his displeasure in a tweet after he found the frustrating obstacle perhaps added more fuel to the fire. But the actor should have understood by now that the world's only superpower is not the same place after the 9/11 attacks and take things in his stride.
I fully understand & respect security with the way the world is, but to be detained at US immigration every damn time really really sucks.

— Shah Rukh Khan (@iamsrk) August 12, 2016
For if Donald Trump succeeds to become the next occupant of the White House, Khan could see the number of questions being asked at US airports going up further, adding more to his discomfort.
What if any other common Indian is also facing same trouble?
If a Shah Rukh Khan is stopped thrice at different American airports in seven years, there could also be instances of faceless common men from India facing similar ordeals in a hyper-vigilant US today. Is anybody taking a note of that issue?
Certainly the diplomatic and procedural handling of such cases can be bettered to ensure that people are not harassed unnecessarily.
But in India, the debate was more about "belittling" one of the country's biggest celebrity's status.
Has India yet imbibed a strong security culture?
India, despite the assassinations of three top leaders (Mahatma Gandhi, Indira Gandhi and Rajiv Gandhi) and a number of terror attacks on its soil since independence, has not yet imbibed the culture of security in the way post-9/11 US has done. Whether it is its huge population policing which is a daunting task or a lack of awareness, India is yet to cover some distance before it puts in place a comprehensive security cover for its people.
On the top of it, when film actors or cricketers—the two most popular categories of Indians—find themselves at the 'receiving end' abroad, we see sentimental outbursts all around us. In 2014, when ace tennis player Maria Sharapova said she didn't know who Sachin Tendulkar is, disgusted Indians started tweeting with the hashtag #WhoisMariaSharapova.
In India, actors and cricketers are demigods.
Since films and cricket provide India's common man an alternative reality to problems that are not easy to solve, the successful entities in these two fields are treated as demigods over a period of time.
Be it Shah Rukh Khan, Salman Khan, Tendulkar, Amitabh Bachchan, Rajanikanth, Virat Kohli or anybody else, their larger-than-life statures earn them a right to entitlement and it is expected to be honored across the planet.
But that is certainly not going to be the thinking in other sovereign countries that are spending worried days over the menace called terrorism. The Indians might be more casual in their approach towards a strong security culture, but they cannot blame the Americans or others for taking it seriously.
Another angle to SRK episode
There is also another angle to the story. Shah Rukh Khan has dominated the Indian film industry for over two decades now. How many times has the actor played the role of an ethnic Muslim in his films? Okay, we utter the title of his film My Name Is Khan every time Shah Rukh Khan gets 'mistreated' at a US airport but do we also acknowledge the fact that such roles played by the veteran actor are more exceptional?
This is a double standard in democratic systems. They claim to be inclusive and create a lot of noise when their members are dealt 'unjustly' by other societies, but when it comes to self-practicing, the much-preached inclusiveness is not always honored. If Shah Rukh Khan's identity was a major issue in the episode of the immigration authorities stopping him at an American airport, the counter question is: How has his own country projected that same identity in the popular medium in which he has excelled over the years? #USA