Trump should be dropped from the ticket by the GOP
Pence could head ticket and appoint the vice-presidential candidate; Kasich could carry Ohio for the Republicans.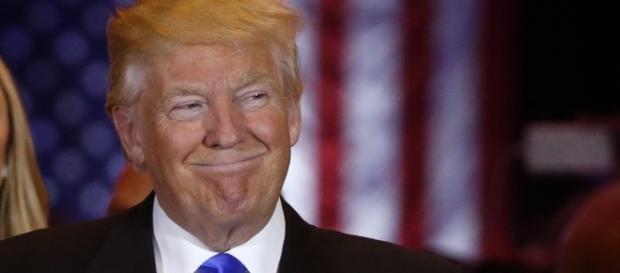 GOP presidential candidate #Donald Trump, who has offended almost every demographic of voters including his own, should be dropped from the GOP ticket. Over the course of the past year, Trump has portrayed himself as an ignorant bigot, racist, and homophobe who is incapable of empathy, compassion, or basic human decency. He has made derogatory comments about Mexican immigrants, women, Muslims, other GOP candidates, #Hillary Clinton, President Barack Obama, and even the Muslim parents of a soldier who was killed in action in Afghanistan. He even has mocked and ridiculed a journalist with disabilities on nationwide television.
Anti-immigration policies
Trump has made it abundantly clear that he objects to allowing immigrants into the United States from Mexico.
He began his election campaign by describing Mexican immigrants as criminals who rape women, sell drugs and commit murder. He called for restricting the immigration of Muslims into the country, stating that we need to know "more" about "what is going on" with the Muslim People.
War with women
Trump has engaged in a virtual war with women, beginning with his derogatory insults of FOX broadcast journalist Megyn Kelley in May 2016. Trump posted a tweet in which he called Kelley a "bimbo." He also told CNN that Kelley had "blood coming out of her eyes, blood coming out of her wherever." He has continuously called Clinton "Crooked Hillary" and he has referred to Massachusetts Senator Elizabeth Warren, (D), as "Pocahontas." Trump has even gone so far as to criticize the mother of fallen Muslim-American Army Capt.
Humayun Khan for not saying anything on television. As if that was not enough antipathy towards women, Trump told a mother and her baby to leave one of his rallies.
Affinity towards dictators
Throughout the last year, Trump has shown an affinity towards repressive dictators, including Saddam Hussein, Bashar al-Assad, Moammar Gadhafi and Vladimir Putin. Trump even stated that the world would be "100 percent" better off if both Hussein and Gadhafi were still alive and in office. In support of Putin, Trump described Russia as being both a "positive force" and "ally." One can only presume that if Trump has such an affinity towards despotic dictators, that he also must believe in ruling the way they rule. In order for Trump to rule as a dictator, he would have to ignore and/or suspend the Constitution of the United States, which would be an abomination to the very principles upon which this country was founded.
WikiLeaks fiasco
Trump was one of the main parties suspected of plotting with Putin to hack and publish the emails of the DNC and Debbie Wasserman Schultz immediately prior to the Democratic Convention in Philadelphia in late July.
Although neither Trump's nor Putin's ties to the WikiLeaks fiasco have been proven, this observer has suggested that if there is even one semblance of truth to the accusations, that Trump should be charged with treason and domestic spying.
Drop Trump now
If the GOP is to have any chance at all of being competitive in #Election 2016, they should drop Trump from the ticket immediately. There is no way that the GOP can hope to stand a chance in either the presidential campaign or the Congressional and Senate races unless they immediately drop Trump and don't look back. Presumably, Indiana Governor Mike Pence would be promoted to the top of the ticket if Trump were to be dropped. That would enable Pence to select Ohio Governor John Kasich as the vice-presidential candidate and would make the GOP competitive in Ohio, which is a very important swing state in the election.
GOP will lose
It goes without saying that Trump will not be dropped from the GOP ticket and he will lose badly, very badly. The American Constitution and the inherent principles upon which it is based, will prevail and will rise above the hatred and mirth promoted by Trump. And Hillary Clinton will be the 45th President of the United States.