Three bands that could be bigger than Slayer!
Three up-and-coming thrash metal bands you need to hear from both sides of the Atlantic.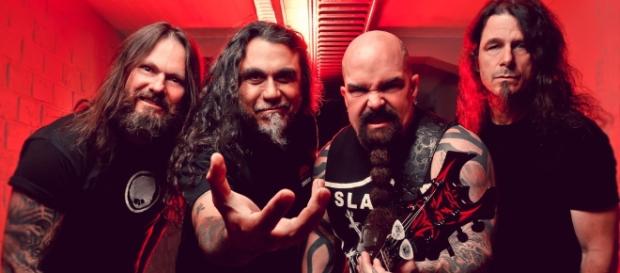 US #thrash #metal legends #slayer are revered by many metal fans as being the heaviest of the big-four. They have millions of fans worldwide and have largely stuck to the same musical formula in recent years. I'm a fan of the band and have seen them on multiple occasions; however, I'm also a fan of emerging talent and I wanted to take this opportunity to talk about three bands that may not be on your radar, and who could one day be bigger than Slayer. 
Noisem
I'm cheating a little here because Baltimore (MD's) Noisem are already fairly well established. They've toured across the US with UK death metal legends Carcass and have recently signed with cult US label Relapse Records for the release of their as-yet-untitled third LP.
The reason I'm including them on this list is because - a simple one...because they're awesome. Their feverish talent is plain to see (or hear) and with youth on their side, their musical ability and indeed their following will surely grow with time.
Cryptic Shift
Cryptic Shift is a band from closer to home and probably aren't the first band people think of when asked to name future thrash-titans; however, recently support slots with Vektor and Iron Reagan will do them no harm at all. This four-piece from Leeds (UK) are following a similar trajectory to that of their Atlantic cousins Noisem. I recently saw them live and can attest to how good they are. Their 2016 EP Beyond The Celestial Realms was released in April via independent UK label Fractured Mind Records and highlights their developing sci-fi death/thrash sound.
Cemitério
Last but not least is Brazilian band Cemitério. The solo studio-project of Hugo Golon, the band comes to life in a live setting. The band's debut self-titled record came out last year via Goatprayer Records (tape) and Kill Again Records (cd/LP) respectively. Cemitério channels a distinctive South American sound that (like those above them) includes lashings of death metal and danger. The band is probably the most underground of all three here but it won't stay that way for long.