The newest craze may be fantasy politics
Team Trump or Team Clinton both hoping to score big come November in the Super Bowl of politics.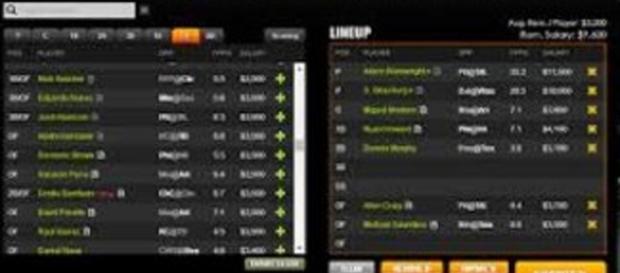 The Presidential election has a new story almost every day, many days there are multiple laughs and opportunities. Some get wide spread attention and some get mention then stored for future use. #Donald Trump often says things that draw attention, and #Hillary Clinton seems to give Trump many opportunities to question her character.
Is Hillary hiding an illness?
Rumors on social media question whether Clinton may have a medical condition that she is hiding. With the past year and a half hearing about deleted emails, there will be many that won't believe whatever Clinton says if she ever addresses the issue. There are weird moments at times when she is speaking, very un-Hillary like.
Clinton is a good speaker when talking to a friendly crowd, but let something distract her and it appears she does pause until prompted to continue by Secret Service.
Clinton Cancelling Events… Is She Too Sick, Or Is No One Showing Up? - https://t.co/fKr7GfWhGY

— ☆DR.OLMO☆ (@realDrOlmo) August 2, 2016
Trump also can be questioned about his well-being. Always going somewhere, speaking in several cities inside one day, sometimes multiple states in one day the man never seems to rest. That would lean to concerns of burnout for Trump having never been on such a big stage under such scrutiny on a minute by minute basis. Even if Trump does not burnout, what about his staff or supporters they could fizzle. Nothing wrong with taking a weekend off for rest and relaxation, possibly Trump needs to play Grand Pa for a couple days.
Medical reports rather than tax returns would be good reading for voters. If one of the candidates is in fact ill, voters should have that information before the election. We currently have more disclosure on the health of our fantasy quarterback. Every ache and pain is reported, asked about, talked about, and watched like a hawk to confirm or question more, but that is football.
Fantasy Politics, we are living it
That gives me an idea for a new start-up, Fantasy Politics. Then again that is what many pundits, experts, and the media think we have now. Maybe we do, because it seems we already have endzone celebrations by both candidates, and trash talking at an entirely new level. The biggest problem is the players in fantasy politics are playing with our money, our lives, and our future. #Election 2016