Rick Perry is not going to challenge Ted Cruz for the Senate
Cruz's path for reelection in 2018 and then a second go at the presidency in 2020 is clear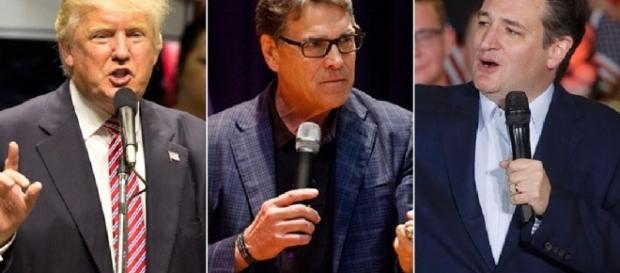 #Rick Perry is not going to primary Ted Cruz in two years if one believes a recent story in Red State. For one the former governor of Texas is going to compete on "Dancing with the Stars," an odd choice for a politician who is getting ready to try to knock off a sitting senator whom he has previously endorsed for president. For another thing, Perry has expressed disinterest in joining the Senate. He enjoys running things in an executive position, not engaging in the kind of give and take and compromising that is the lot of a senator.
The bottom line, since Perry is the only Texas politician who polls well against Cruz, it looks like the junior senator's seat is safe, so long as he does not take things for granted and works hard to make sure that the people of Texas know he is serving their best interests.
Cruz has spent the August recess going on a tour of the Lone Star State, meeting local business leaders, and visiting places that impact its economy in a positive way. His most recent stop was Corpus Christie and its Naval Air Station.
Getting reelected to the Senate in 2018 is only the first step in Cruz's master plan to recover from being beaten for president by #Donald Trump. No matter who is elected president in November, Cruz intends to run in 2020. If Hillary Clinton is elected, the thing is easy. She will have become the least popular president to be elected in history, and the prospects are all downhill from there. If Trump is elected, the betting is that the realities of governing will collide with his campaign rhetoric, leaving a bad taste in the mouths of his supporters. Trump has already been backsliding on his hard-line immigration stance.
Do not ignore the fact that Trump will be 74 or so in 2020 and is not known to lead a healthy lifestyle. He may not want a second term.
The bottom line is that #Ted Cruz is just getting started where his political career is concerned. He has time to climb to the top of the greasy pole.  Donald Trump is going for his first and last chance at elected office,