Must see: This distraught tot is overwhelmed with the notion of saying goodbye to Barack
Viral video has four-year-old shedding waterworks when she finds out Obama's terms are over.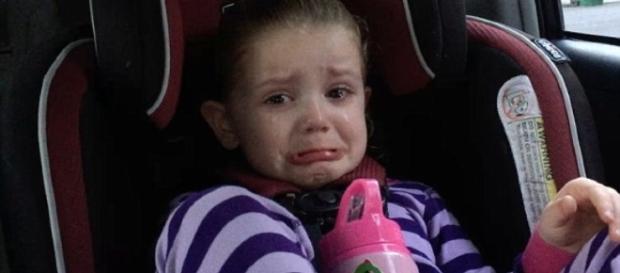 Many in the nation may grieve in their own way after outgoing president Barack Obama yields the White House to his incumbent successor. Perhaps that inner anguish will be weighted, not by the upcoming loss of our two-term current Commander-in-Chief, but by the terrifying notion that the Oval Office will be occupied by a woman described by some as "crooked" and "heartless," or a fellow who has been branded with every deleterious adjective in the Oxford Dictionary, starting with abrasive all the way through to zany.
Nevertheless, few reactions will come close to the viral video seen below. This devastated little girl, strapped into her car seat, just wants to be cuddled and watch her favorite movie.
Why? Because she "misses Obama".
And yet, there is hope. Our petite politician agrees that Hillary Clinton might be a good president. There is no mention of Donald. Sorry Mr. Trump. Your approval ratings seem to be ebbing among toddlers too, not just women and minorities.
Obama knows he's cool, at least with kids
Obama himself recognized last year that he scores well with our younger people. Appearing on an episode of Jerry Seinfeld's Comedians in Cars getting Coffee, the 44th President, at about the five minute mark, dishes with Jerry on how every person that Obama talks to is likely putting on an act. Except kids.
"Don't you think every American child is president fan? You grow up loving the president," Seinfeld offers. In response, Obama admits, "I do really well with the zero to eight demographic." The reason being? His "ears are big" and rather cartoonish.
Our four-year-old Obama fan was identified as Abella Tomlin, who lives in Oregon with her mom Andrea. Speaking to the Daily #News, Andrea explained: "Abella has been an Obama fan since day one. She has grown up with him as a hero in our household, and as such has always talked about how much she loves him."
How about Donald Trump mom? "I don't allow her to see anything about Trump," she said. Now that's good parenting, yes? #Donald Trump #YouTube