Music with depth: album review of 'Come to the Edge' by Tumbler
Tumbler is back with a new collection of ballads that capture their poetic power and vibrant sounds.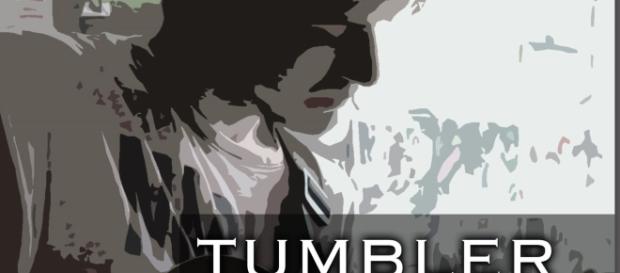 Remember the England band Tumbler from a previous music review I did? If not, let me bring you up to speed on them. Tumbler consists of three dynamic musicians: Harry Grace, Richard Grace, and Dave Needham. They specialize in the production of alternative rock and folk rock #Music. Richard is Harry's father, and their music career grew from intimate family moments of exploring picturesque wordplay and acoustic melodies from the comfort of their own kitchen. Later on, Dave entered the scene with his own music production studio. Things took off from there. Together, they gave rise to You Said, their first studio album released in September 2015.
This album exudes creativity and passion, which left me looking forward to new music from them. On July 26th, Tumbler released their second studio album titled Come to the Edge. As expected, this release still maintains their carefree, zestful energy, but its impact is more forceful.
Vocal Display
Richard and Harry sing lead while Dave sings backup. One of the most profound features I love about their singing is its grainy texture. It's stronger and more defined in this album. I admire how they're able to command my attention with their vocal powers and give more of a face to the sounds of rock. I can tell they've grown in this area quite a bit since their first release. Their singing abilities are much more cohesive with the instrumental output. It seems like the vocals and the instrumentals were more distant from one another on the last album.
Also, I don't hear as much trembling with the voices of the lead singers in this album. Overall, they sound more professional and confident.
Favorite song for vocals: "Falling"
Instrumentation
All the band members play guitar on this album. Dave also plays the keyboard. The instrumentals sound more gritty and rock-driven. This is more profound than the folksy qualities of their songs. I hear this played out in songs such as "Black Sheep" and "Falling." These are fast-paced, highly exuberant songs. Songs like "Joanne" and "In Safe Hands" are slower-paced and possess more folksy sounds that have a more classic and sentimental appeal. All of the instrumentation is well-developed and harmonious. There's no doubt they took the time to mature the compatibility of their instrumental output.
Favorite song for instrumentals: "Black Sheep"
Lyrical Essence
The lyrical essence of their songs is very thoughtful and packed with emotion. I'm in awe of Harry's lyric-writing abilities. He knows how to paint colorful, lively pictures in the imagination so well.
As I progress through this album, the lyrics take me on a journey that vividly captures the human experience. They highlight the beauty and bitterness of life. The song "Freedom the Cry" paints a picture of the difficulty that comes with overcoming oppression with the triumphant power of freedom. It gives shape to the innate desire to be free and be ourselves while dealing with societal pressures to conform. Overall, the collection of lyrics still retain the dreamy, lovestruck elements that are signature to the Tumbler band.
Favorite song for lyrics: "Freedom the Cry"
Final Thoughts
I give this album a 9 out of 10 rating. Tumbler has definitely improved their musical chops. I appreciate the ways that use their artistic talent to navigate through the complexities of life in a light-hearted fashion. It's tasteful! Watch this mini documentary that goes behind the scenes of this album.
#
News
#
MusicIndustry