Marc Maron's journey from underground to mainstream makes for a riveting watch
One of comedy's under-rated giants wraps up yet another highly under-valued project.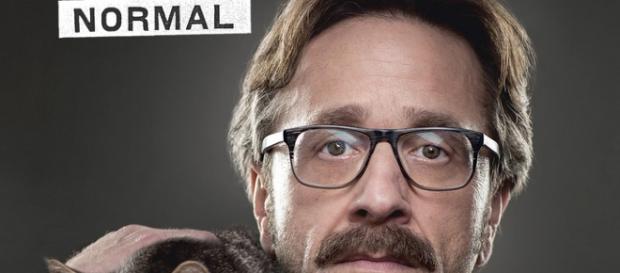 Life can be messy, complicated and downright ugly. External forces like family, friends and your career can sometimes make things infinitely worse. Some people have it lucky, and they manage to coast through life without so much as a stress wrinkle. Others know the grind all too well, and overcoming personal obstacles is as much a part of their daily life as adding milk to cereal.
Marc #Maron is certainly not a person who fits into the former category, but his life and principles are an example of what champions the latter. His IFC show, Maron, has come to an end after a brisk four-season run, but much like Maron's life, it was quite the grind, and full of lessons.
Life meets fiction meets turmoil
The show was heavily inspired by Maron's own life and featured some important details that shaped the last decade of the comedians career. The first season especially was heavily borrowed from Maron's time working on his hit podcast WTF. In fact, the end of each episode even featured a segment where Maron discussed the incidents that inspired that particular episode. It was life, blending with fiction, turmoil and art in a big way.
As the series progressed, the inspiration from real-life events continued to slim down, while the emotional journey that Maron underwent during the course of his turbulent career became the basis of the story lines. The second season focused predominantly on his relationship with his girlfriend Jen, the third showcased Maron's struggles with fame and maintaining the celebrity status, while the final season was all about rock-bottom and how to crawl your way out of the endless pit known as addiction.
Life is a joke
It is easy to classify the show Maron as a dark #Comedy, but it is a lot more than that. Sure, his struggles with his relationship and his "wolf-like" parents are extremely realistic and personal, but the show never seems to run short of hope or will power during its run. Each of the seasons offered a distinctive take on the various stages of Maron's career, almost criss-crossing in terms of highs and lows.
His monologues after his interviews during the first season were extremely strong, and must have played a huge part in making his podcast even bigger. As the show matured, it featured surprising episodes that were poignant and thought-provoking in various ways. The episode where Maron meets a talented RJ in season two stands out in this regard. The show also constantly offered insights into the life of a comedian and Maron always had something new to say even while discussing older tropes like comedians stealing material from one another.
Maron can also take pride in the arcs explored in the last season of the show and the eventual direction the show took towards the end.
Season four was by far the darkest, grizzliest, and most strenuous part of the show. It was almost difficult to watch at times, ranging from absurd to disturbing, often within the same scene. This, however, does not mean that the show was off its game. In fact, the dynamic of the last season was perfectly in tune to everything that Maron's career and this show had been building up to right from the start.
The point made by Maron is simple – life is hard, but putting up a good fight is its own reward and sometimes you might even end up on top.
I give it my personal rating of 9 out of 10. #Television