Is Hillary Clinton circling the wagons to get out of town?
More found emails, rumors of pay-for-play, and no sign of Clinton, what's next?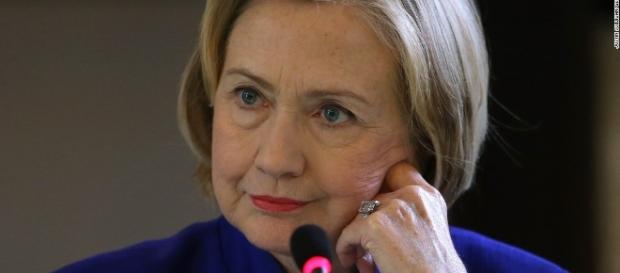 #Hillary Clinton is absent from the public eye currently, and questions as to why are starting up. Does the Democratic Party nominee just need some rest and relaxation before the final two months of a year and a half campaign for President? Maybe, but there are other theories as to why the former Secretary of State is out of sight. Could her health really be in play?
The never-ending email private server story keeps getting another chapter added to it although from the beginning Clinton said there were no more emails. That is obviously not true. The Associated Press has finally started reporting and investigating the connection between the State Department and the Clinton Foundation.
Maybe Clinton and her team are coordinating their version of those events.
$20 million for face-time
20 donors contributed $1 million or more to the Clinton Foundation during the time Clinton was head of the State Department. These same donors got what the Clinton camp called facetime but nothing else. This is wrong, no amount of political spin or speak is going to right this. Hillary Clinton is obviously corrupt, her husband Bill is corrupt, and the Clinton Foundation is corrupt. President Obama in order to ensure his legacy does not point to being corrupt as well should have Attorney General Loretta Lynch appoint a Special Prosecutor to look at the corruption and pay-for-play allegations.
Where is Nancy Pelosi?
Where are the powerful elected Democrat Senators and Congressmen and women? Why are they not jumping up and down in front of cameras declaring their continued support of Clinton becoming President? I would suggest they are making travel arrangements trying to get as far away from Clinton as they can. Hillary Clinton in my opinion does not deserve to be running for President.
What we are seeing is the possible beginning of the end of the Clinton involvement not only in the election, but in Washington itself. The biggest and baddest always make the most noise when the gig is up, Clinton has always considered herself both those things.
Let the competition begin in earnest
There seems to be a competition of sorts starting up to see where the next scandal or surprise if you will, comes from. The Associated Press is looking now, ABC News finally ran a story, Judicial Watch is questioning Clinton, and Congressional Committees are trying to outdo each other. Soon, one of them will find something that will force a withdrawal, or something so bad that the voters will abandon her, leaving her to be humiliated by a Donald Trump landslide victory in November.
One final theory could be she is busy working with the Clinton Foundation network of donors raising money to help those affected by flooding in Louisiana. Clinton stated she would do so this week when she surveyed the devastation. Okay I made that last theory up, Clinton never went to Louisiana. She did send an email though, and we all know how well she does with emails.