Hillary and Kaine ticket to freedom or other?
What impact could Kaine have on the Clinton ticket come time to vote in 2016?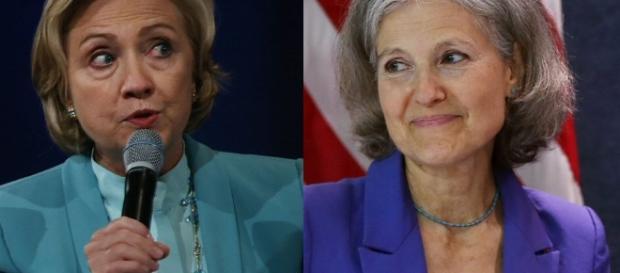 Tim Kaine
Friday July 22nd Democratic nominee Hillary Clinton selected Tim Kaine as her running mate, he formally accepted July 27th. Before Clinton selected Kaine he was campaigning saying "Do you want a 'you're fired' or 'you're hired' President?" His reference was of course to Republican nominee Donald Trump. In essence he ignores the problems in Washington; Congress has the lowest approval rate in history. Kaine's solution is to hire more people wasting taxpayer dollars once again contributing to the overgrown, overreaching federal government.
Virginia Senator Kaine was one of eight Senators that boycotted Netanyahu's speech before Congress and backed the bad Iran Deal.
He and Hillary are a one two punch that this country cannot afford if we want to avoid slipping further and further until America is a third world country.
Conservatives believe Clinton chose Kaine to get the guns and abolish the Second Amendment. What liberals don't realize is there will be a civil war first because many would follow the advice of our Forefathers to stop a government from going that far. A teleprompter at the Democratic National #Convention had the Pledge of Allegiance on it, only someone who's lost sight of freedom would need that.
Only three weeks ago former President Bill Clinton met Attorney General Loretta E. Lynch in a private plane at Sky Harbor airport in Phoenix in all likelihood to obtain a get out of jail card for Hillary because of the FBI's criminal investigation.
This is the kind of politics you can expect with the Democratic ticket.
Young people voting are unaware of the impeachment of Bill Clinton. During his administration he had Hillary assume authority over a health care reform program. Despite threats and intimidation, she couldn't get a vote in a democratic controlled congress. This fiasco cost the American taxpayers roughly about $13 million in costs for studies, promotion etc. That was one of many of her failures -- some appointees that went to prison.
Mainstream media
Mainstream media tells you that Donald Trump is against immigration; that's a lie; he is for standard naturalization as it always has been, for this is how this country became what it is today. He is against illegal aliens as are most other countries around the globe.
Thomas Jefferson warned us not to let the government rule you, we are at that crossroad. Vote for freedom and liberty because America has lost enough of that these past eight years or more. #Democrats vs Republicans #Hillary Clinton