Donald Trump's deep pockets; the wasteful Trump is blowing through other people's cash
Trump jacked up the campaign rent on Trump Tower, once other people were paying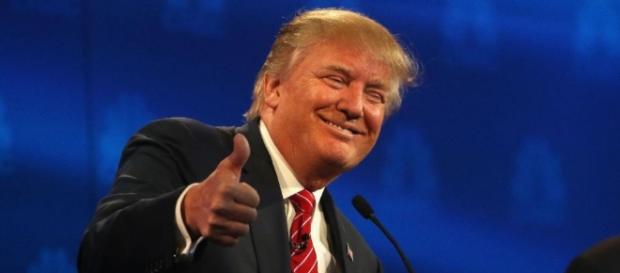 Donald Trump has never been accused of being a pinch-fisted miser. The real estate mogul and realty TV personality carries a net worth of $4.5 billion, and even though he refuses to turn over his tax returns, the Republican presidential nominee and bombastic businessman claims his real worth is double the verifiable figures.
Perhaps the reason his wealth is snowballing is because he continues to jack up the prices of things related to his push for the presidency – especially now that donors are carrying the lion's share of the expenses. Trump loves spending other people's money, especially when he is the sole beneficiary.
Federal Election Committee findings
A review of the Federal Election Committee filings show a startling – an extortionate – move on Trump's part. When the 70-year-old Muslim hater started paying rent for his staff's campaign headquarters at Trump Tower, using donated funds, he morphed into Joe Pesci from The Super and quintupled the rent.
In March, when Trump was paying for the skyscraper condo-hotel in Chicago from his own pocket, he was shelling out about $34,000 per month. In July, the report showed that contributors were paying a whopping $169,758 – even though he actually has less people working for him. In May the rent was $73K and in June it was $111K. At this accumulative rate, by the time the November elections are over, Trump will have burned through millions of other people's money.
In the spring, during the Republican primaries, Trump listed 197 employees and constituents on the payroll. In July, that number dropped to 172. But that's not the only enormous sum paid out through his incoming contributions.
Trump's golf courses and restaurants are getting huge payouts
Reports also show that since May, when his campaign started dishing out payment from donor's coffers, Trump paid close to $260,000 to his golf courses and restaurants – essentially paying a portion back to himself as chairman of The Trump Organization. When Trump was self-funding, no such oversized payments are listed on the books.
It's unclear from the filings what those payments even represent, since none of the businesses listed in the FEC filings as getting the largest payouts – Florida's Trump International Gold Club and Trump National Gold Club, as well as Trump Restaurants LLC – had sponsored any events since March. Perhaps Trump was waiting to make reimbursement when he could do so using his benefactor's checkbooks.
Why fly commercial?
But let's talk about the Trump jet. His personal Boeing 757 airliner burns $10K in fuel – per hour! Yet he continues to fly to every event, even though his Democratic rival, Hillary Clinton, uses commercial airlines. FEC filings show Trump paid (and if you contributed to him then you helped pay) nearly half a million dollars to his company that owns and operates the jet.
No matter how you add it up, no amount of money spent will make this guy president.