Donald Trump asked the question: what do you have to lose?
Hillary Clinton will be spending $80 million on television advertising in eight states.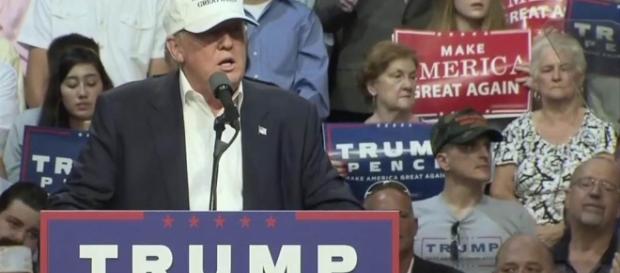 #Donald Trump knows he needs to be more inclusive if he wants to win the White House in November. Considering the alternative to Trump becoming President, it should be a foregone conclusion that he will win in a landslide. That would be true if voters actually voted for the candidate that could do the most for the country in the next four years. This election Trump is that candidate.
Trump recently has started reaching out to minority voters. Asking them to examine exactly what 50 years of loyalty to the Democrats has gotten them. This is a very good question, because the answer is an eye-opening non-politically correct inquisition that only Trump could ask.
Good question, easy answer
"What the hell do you have to lose"? This was a question that Trump has asked lately during speaking engagements and rallies. Speaking directly to minority voters, this is also a really non-politically correct good question. Only a good business person would take time to ask why minorities don't vote Republican rather than just accepting that they don't.
Eight of the country's largest poorest cities have been under Democratic administrations for decades. These cities have large disparities between the minority neighborhoods concerning education, crime, drugs, violence, and most importantly employment. Taking this into consideration the question is a good one, and it is pretty obvious that what has been taking place is not working.
Just does not add up
Another good question these minority voters should be challenged to answer is just as perplexing.
Today the Clinton campaign announced they would be spending $80 million on television advertising in eight states considered swing states. This is in addition to the $70 million that has already been spent on television ads.
The question I would put before voters would be, why anyone would pay more than $150 million to win an election for a job that pays $400,000 annually? Then again with the more information about the Clinton Foundation that gets disclosed the answer is quite clear. It would however be interesting to see how the people of Haiti or Kenya would vote after all the help they received from the Clinton Foundation. #Election 2016 #Hillary Clinton