Bow Wow creates unsolicited hype
Rappers who are giving themselves way too much credit for their lyrical skills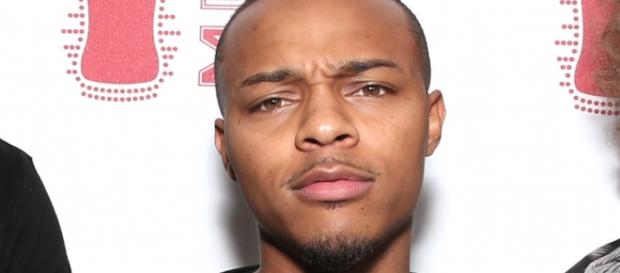 Recently, Bow Wow said he was retiring from rap. A lot of us were surprised, not because he was leaving the game, but mostly because he felt that his rap career as an adult was relevant enough to make a formal announcement that he was leaving it behind. He could have left quietly, and no one would have ever noticed. This doesn't mean that Bow Wow had no success as an artist.
As a kid, his music was cute. Most people enjoyed watching the little kid with the blinged out Mickey Mouse and the long flowing hair hop around on their screen to the tune of Bounce With Me. As an adult, though, the last thing I would call Bow Wow is a rapper.
Would I call him an actor? Sure, he has had a little success acting. Was he a television show host? Yes, he hosted BET's 106 & Park for a while and even has a new show coming out on Spike TV. I think this unsolicited hype is just a marketing scheme. He will probably end up dropping another album sometime later this year once he realizes that the music industry never would have missed him in the first place.
Twitter Untitillated
It's almost funny that Bow Wow is trying to create this unsolicited hype over his retirement. What's funnier is that even his fans aren't biting. While cruising through Twitter, I happened to see a conversation between Bow Wow, and one of his fans. The fan was comparing Bow Wow to Nas, and this kid was saying that Bow Wow was the king because he had a verse on the remix of the song Oh I Think They Like Me by Dem Franchise Boys.
I have just one question for this fan; What happened to Dem Franchise Boy's career?
I don't think we've seen much of them since that song, so this is not the stepping stone that will lead to Bow Wow being deemed legend. Even Bow Wow had to disagree. Nas and Bow Wow aren't even on the same planet when it comes to lyrics, content or delivery. I seriously think that Bow Wow staged that conversation to see if any others felt that he was a solid rapper.
Hot Garbage
Maybe Bow Wow can influence artists with his retirement. There are several artists that I can think of that should take a note from the former Mr. 106 & Park and leave the mic alone. Young Thug for instance, I don't know how people can just sit and listen to him moan and mumble into the Microphone. The few words that I could understand didn't make any sense to me. He should just let the music thing go, it's just not for him. Desiigner is another confused soul that should never have gotten a record deal.
The song Panda is like a poorly written Dr. Seuss book. All the words rhyme, but they don't come together to tell a story. Music would have been better off had he left it alone.  Nikki Manaj is in the same boat as the other two. If it weren't for her big butt, and the fact that she changes her voice so that you can't understand what she's saying, she wouldn't be considered talented either. We seriously need the legends of rap to show these new school kids how it's really done.