Ariel Winter's long struggle against bullying
The young actress is assaulted by haters on social networks who criticize her body.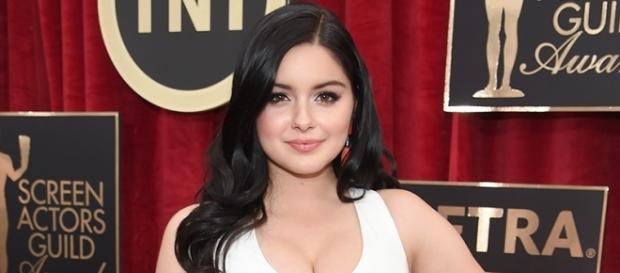 Ariel Winter (18) is a very young actress with a beautiful body and face. She has worked in the hit television series 'Modern Family' since 2009. When she became an attractive teenage girl she reduced her breast, to be selected in serious roles in the future. When she started up selfies in her social networks, she began to be the victim of body shamers. One day she simply had enough and asked users to stop following her on social networks because she does not want to fight with anyone, just because they have a different opinion.
Sofia Vergara, her inspiration
Ariel Winter owes her fame to 'Modern Family' the TV series where she plays the role of 'Alex Dunphy'.
She gets along well with co-workers, especially with Sofia Vergara, the star of the show. Ariel describes her as a wonderful person and the best inspiration. She likes to see how that curvaceous woman triumphs in the television and fashion. Ariel also likes the Kardashian sisters, some say that she wants to copy them, but this, ultimately, is only speculation.
Without strategies
Many think the teen actress uploads sexy photos to her social networks to generate controversy and get people to talk about them on said networks. She denies it flatly, saying she has no communication strategy. She simply likes her fans to see what she is doing at all times. When she has haters in her social networks, she asks them to let her live and get a hobby. She understands that being a famous person, she should handle attacks carefully and not play along her haters, because it would not be a smart idea.
Ariel was always a girl with strong personality, she began working on television at 5 years of age, at age 11 she was already in 'Modern Family' and last year won emancipation from her parents, whom she accused of emotional abuse. These attitudes earned her the nickname of the new 'Miley Cyrus' or the new 'Lindsay Lohan.' She simply wishes fervently that her curvy look will continue to help her succeed in a world of skinny people, as is #Hollywood. #CelebrityTV