Andrea Tantaros fires off 'rigged' tweet right back at Obama deeming Trump 'ridiculous'
Obama chuckles when saying 'rigged' is just not the case with the elections, but Tantaros makes attempt to refresh the President's short-term memory.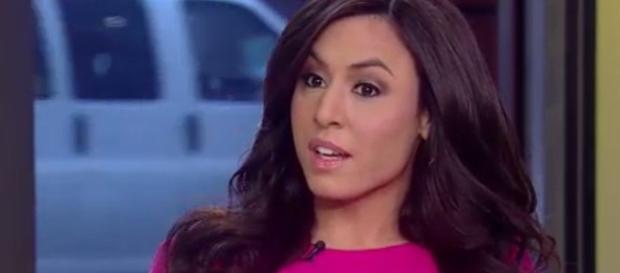 #Andrea Tantaros appears to get a kick out of Obama using the word "ridiculous" when attempting to make Donald Trump look as if he doesn't know what he is talking about by claiming that the U.S. elections are rigged. While Obama's mindset might deem this the truth, Tantaros attempts to jar his short-term memory by reminding the president of why Donald Trump might assume they are rigged.
It is for the same reason that many other Americans believe the word "rigged" is the best description of the election process today. The #Fox News' Outnumbered star may be on hiatus, but she's getting her thoughts out there via Twitter.
Obama chuckles over Trump's 'rigged' claims
When Obama took to the podium recently he had a chuckle over Trump's claim that the elections in the nation are rigged. The President seemed to forget how this was just backed up with evidence via #Hillary Clinton vs.
Bernie Sanders in the primary. There were emails posted that couldn't be explained any other way than trying to discredit Sanders to push Hillary through the primary after her opponent from Vermont climbed to the top of the popularity ladder.
Musical chairs
This caused a ridiculous event of musical chairs within Hillary's camp and the Democratic Party. Debbie Wasserman Shultz resigned because this scheme was made public and then hopped on over to Hillary's camp before her DNC seat was even cold. Some thought it was a move by Hillary to keep Wasserman Shultz from throwing others under the bus now that her career was circling the drain.
Tantaros points out 'rigged' theme origins 
As Tantaros calls it, "the rigging of the entire primary" when it came to pulling Hillary through as a winner. This might constitute a better use of the word "ridiculous." To say that the aftertaste of "rigged" was not fully warranted once the Democratic Party's ploy was uncovered, now that is really ridiculous!
FBI investigation?
Andrea also mentions the Hillary Clinton FBI investigation as another example of the rigged primary.
This is the investigation where Hillary is still trying to tell the American people that James Comey said she was honest when it came to her statements to the FBI investigators when answering questions about her private server. She follows this up saying that this is something she has been repeating to the American people all along, reports The Chicago Tribune.
Comey said investigators had "no basis to conclude that she lied to the FBI," but he also conveyed that the accuracy of some of the public statements she made came into question. She continues to say Comey said that she did nothing wrong, but neglects to remember or mention that he said Clinton was "extremely careless" handling the emails.
Obama changes tune
Tantaros picked up on Obama recently saying that ISIS poses a threat to the US and "It's serious." She reminds her readers that he's changed his tune from back in March when he said that "They [ISIS] are not an existential threat to the U.S."
Andrea also picks up on how Obama can say that the GOP "rhetoric" exacerbates the Sunni ISIS, when Obama secretly funnels "Shia Iran $400 million." What does he think that move exacerbated? There seems to be a very visible pattern here with both Hillary and Obama.
They appear to be the epitome of people who live in a glass house with a collection of boulders instead of stones to throw.