African-American church backs Donald Trump for President
Campaign hopes to address its miserable 2 percent approval rating among blacks in America.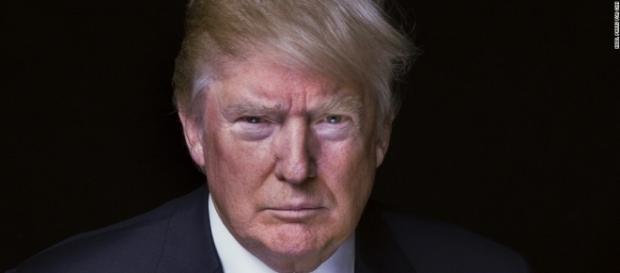 The Antioch Road to Glory International Ministries of Charlotte, North Carolina has endorsed GOP presidential candidate #Donald Trump. The church, which does not claim a 501(C)(3) exemption, is totally free to endorse candidates for political office. Katrina Rodgers, the founder of the Charlotte church, explained that she, like several other members of her church, believes in her heart that it "is right" for them to endorse Trump. Rodgers said that based on their affinity towards Trump, that they are "moving forward" on the Trump endorsement.
African-American outreach
Despite not having had any outreach to the African-American community until this month, the Trump campaign has made at least one successful inroad with the Charlotte based Antioch Road church.
This is ironical because of the campaign's past failures to respond to the African-American community. Earlier this year, the Trump campaign refused an invitation for Trump to speak at the NAACP's national convention. Trump also declined an invitation to speak at the National Urban League, despite the fact that GOP candidates traditionally have spoken there in the past.
Son Eric's foundation
Lynne Patton, vice-president of a foundation headed by Donald Trump's son Eric, The Eric Trump Foundation, claimed to CNN that the Trump campaign was planning to make inroads with the African-American community. The Eric Trump Foundation raises money for the Tennessee based St. Jude's Research Hospital, which provides treatments to children afflicted with cancer absolutely free of charge.
Trump's battle with the Khan family
Trump's relations with minorities and immigrants have been extremely problematic at best over the past 14 months.
Trump began his campaign by describing Mexican-immigrants to the United States as rapists, drug addicts and murderers. He also promised to build a wall along America's border with Mexico to prevent Mexican citizens from entering the United States.
Trump also got into a verbal scuffle with Khizr Khan, the father of Army Captain Humayun Khan, who was killed in Afghanistan while fighting for the United States. Mr. Khan discussed the fact that Trump never had made any sacrifices for the country. Trump responded by claiming that he had made sacrifices for America by creating jobs.
Drop "the Donald" now
As this observer has indicated previously, the GOP should drop Trump from the ticket immediately if it is to be at all competitive in #Election 2016. With Trump's propensity to "foot in the mouth disease," the forlorn candidate is leading the GOP to certain disaster. The GOP's only hope of even having a shot at winning the presidential election, or, for that matter, any election in 2016, is to drop Trump.
No hopes up
Despite its one stroke of luck in attaining a single endorsement from an African-American church in Charlotte, the Trump campaign can forget about any hopes of winning over the African-American community across the country. All that Trump has to do to ensure his loss among people of color, immigrants, women, or disabled people is to open his mouth. His filthy, ill-begotten words will do the rest. #Khan family